Today was our second to last day of this trip. Heading out the hotel door at 8:30, we went to our first destination for the day, Caesarea. This is an ancient Roman and Byzantine city that was designed and created by Harrod. In it's heyday, Caesarea was a majestic city by the sea with massive ports to allow for exchange of goods. While walking around the ruins, it was crazy to imagine what the city looked like at its peak. Our tour guide Yoram told us to take a seat at this one section of the ruins and most of us obliged just to find out that we were sitting in the ruins of the old bathrooms of the amphitheaters built in the city. We also had the opportunity to watch a short historical clip on the past, present, and future of Caesarea. We visited the ruins of an aqueduct that was used to bring water from the Mediterranean into the city. The city was an excellent example of how innovative and cutting edge technology of the time helped society flourish. On our way back to the bus, we encountered an entrepreneur who tried to sell us pieces from his extensive scarf and fur coat collection.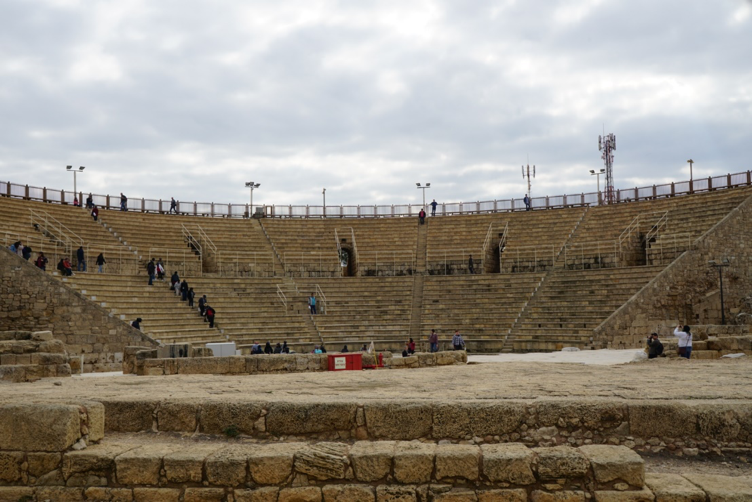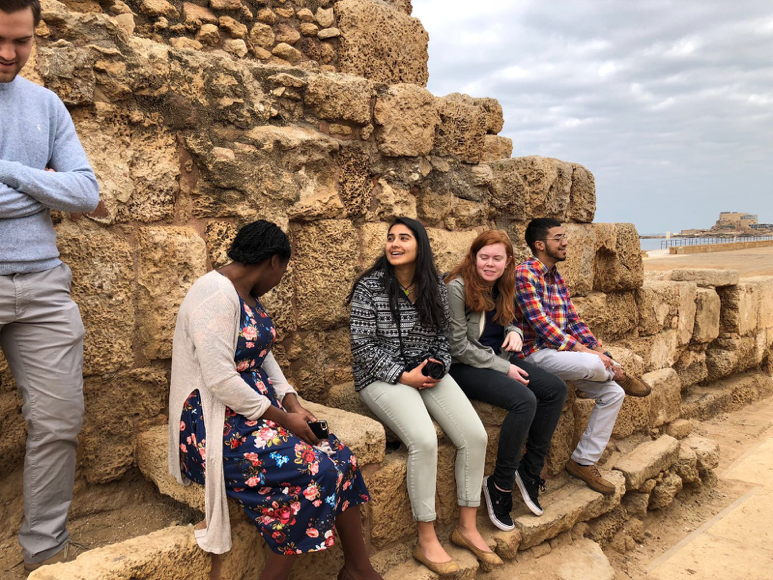 After our visit to Caesarea, we hopped back on the bus for a relaxing ride along the shoreline to Haifa, the third largest city by population in Israel. Haifa is known as a technology hub, with companies such as Phillips and Microsoft having offices there. We drove up the steep roads until we reached the Ba'hai Garden, an area preserved by the people who practice the religion Ba'hai. We looked down onto the gardens from above and learned about the importance of symmetry and of the numbers 9 and 19. They built these garden up on top of a hill and it is rumored that the hill underneath is actually a bomb shelter that the Ba'hai intend to use if the city of Haifa comes under attack. The city of Haifa as a whole is a very innovate city. It is known as a port city to the state of Israel, as it brings in imports that will later be distributed to the rest of the country. Unfortunately, Haifa is also experiencing increased pollution due to many chemical companies creating plants there.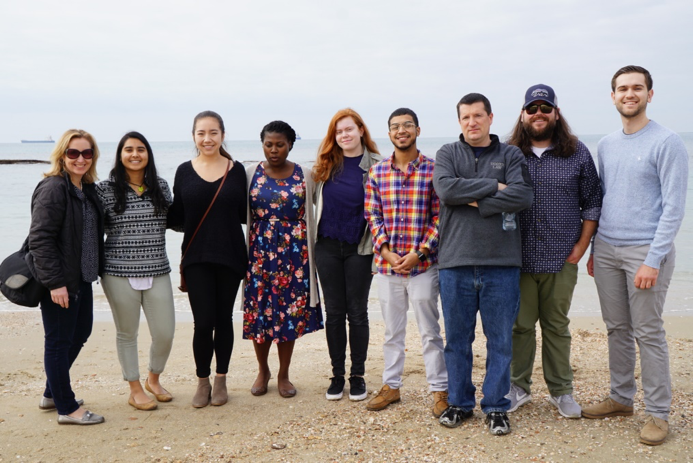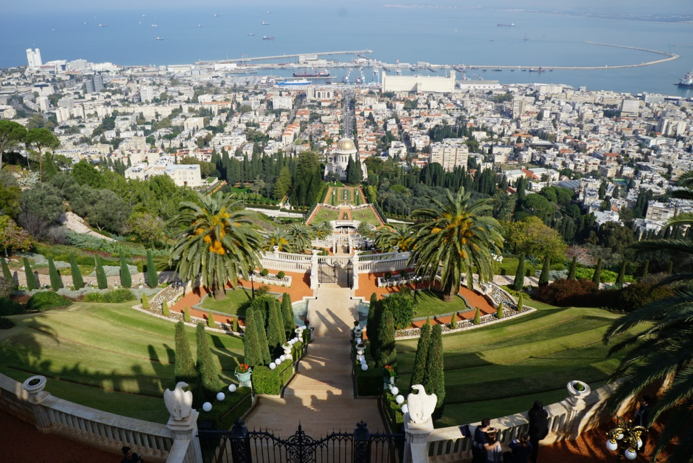 Heading out of the city, we stopped at a rest area to check out the acclaimed Aroma, an Israeli coffee shop renowned for their iced coffee. There also ended being a McDonald's at the same stop, and a few students decided to grab lunch there to compare and contrast an Israeli McDonald's to that of an American one (also they just wanted a burger with cheese on it, which usually isn't allowed because of the typical kosher diet).
Full from lunch, we headed to RAFAEL, the primary missile defense company for Israel. This was a particularly special meeting because we all needed background checks and security clearance, completed in advance, to enter the facility. We learned about the dangers that Israel faced as a nation due to its precarious position in the Middle East. As Yoram likes to say, "Israel's best neighbor is the Mediterranean Sea". We also learned more about the Iron Dome, a system that RAFAEL helped put into place to help detect missiles that are targeted toward the country. Learning about the company shed some light on the technology and innovation that Israel brings to the global marketplace. For one, the company has been very innovative in designing its missiles. In building one of their rockets, they ended up using the connectors from the Buzz Lightyear and Woody toys from Toy Story to help bring the cost down $4,000, without sacrificing the effectiveness of the missile. RAFAEL is also very collaborative with related companies in the United States such as Lockheed Martin and Boeing by partnering with them to bring technology to the US military. This global partnership and collaboration helps them become a leader in the field. The success of this company and the innovation of their technology is very much driven by their desire to make Israel the best it can be, a foundation that has also helped it become a "start-up" nation.
Our busy day concluded with a visit to a local winery called Jezreel, which specializes in producing Israeli wine. The winery is very young, founded in 2012. It arose due to the founder's need for wine that fits the Israeli people's cuisine, climate, and personality. Like many other Israeli companies, this one found a niche in society and capitalized on it. We had the opportunity to learn about the wine making process and ended our tour there with a wine tasting.
We had an extremely busy and productive day. From visiting traditional tourist locations such as Caesarea and the Ba'hai gardens to visiting RAFAEL, a place that most Israelis will never visit in their lifetimes, and a start-up Israeli vineyard, we learned more about Israeli culture and the entrepreneurial spirit that has helped them become such a successful nation in less than 75 years.
Post written by: Amisha Dave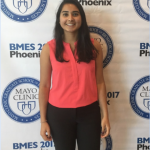 Amisha Dave: I am a senior biomedical engineering major in the Honors Program and plan on attending medical school next year. I am pursing minors in computer science, information technology, and bioinfomatics and through taking classes for minors, I have found myself getting more and more interested in both healthcare technology and startups. In addition, I have been looking study abroad for the last three years and found this to be the perfect opportunity to visit a unique country that integrates many of my interests. I can't wait to exploring both the historical and entrepreneurial culture of Israel and start off 2018 there!
---