What's The Wolff New Venture Competition?
The Wolff New Venture Competition features live pitches by the five top startups coming out of UConn each year. The legwork for the competition begins in March, where 10 startups are hand-selected by an independent panel to participate in the CCEI Summer Fellowship Program. Here, CCEI works to strengthen the support for the university's top entrepreneurial teams and take them beyond concepts and towards market readiness.
After this eight-week accelerator, the teams present their final pitches to a panel of judges and the top five startups are selected to compete in the Wolff New Venture Competition; chosen on a basis of venture viability and value-added to the market. A panel of venture experts then decides which team deserves the Wolff New Venture Prize and the $25,000 winnings accompanying it!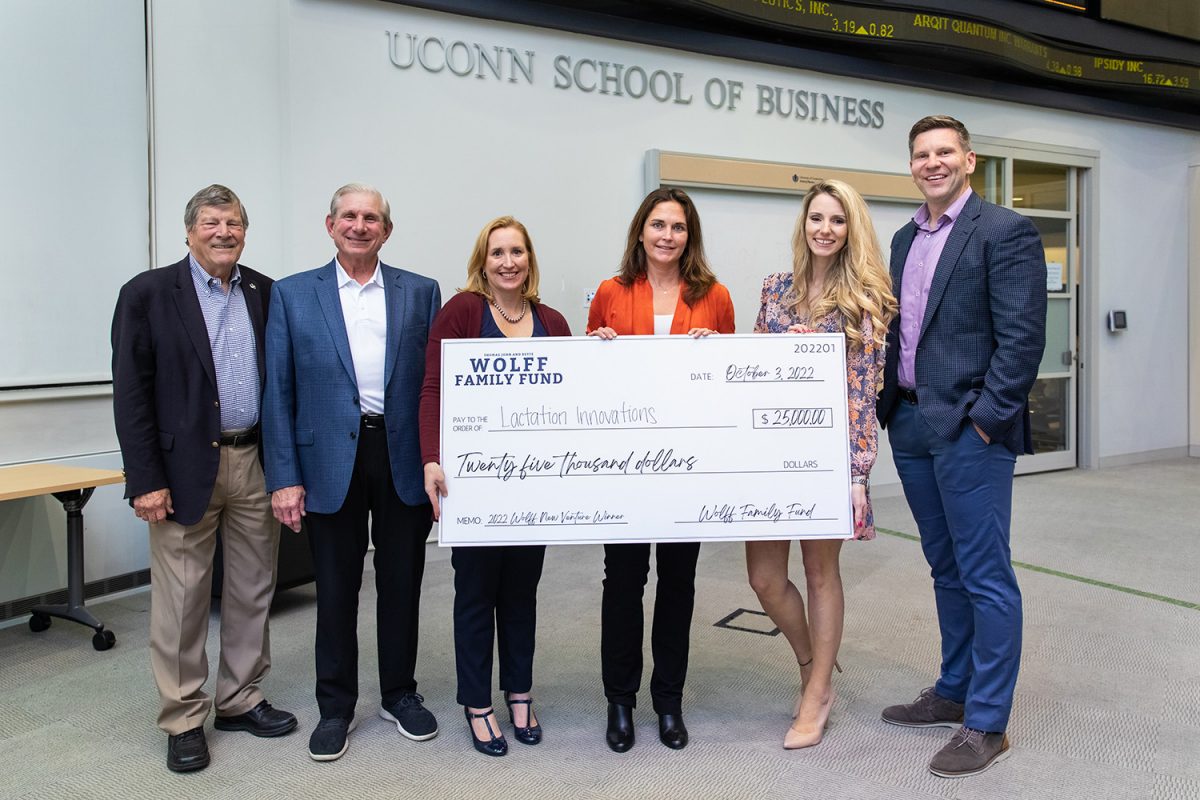 Congratulations to the 2022 Wolff New Venture Competition Winner! 
Led by Jayme Coates and Brittany Molkenthin, Lactation Innovations features a device that provides critical insights into the amount of breastmilk an infant has digested. Lactation Innovations won the $25,000 Wolff New Venture Prize. Read more about Lactation Innovations.
Photographed: John A. Elliott, Dean of the School of Business; Greg Wolff, managing member of Wolff Financial Group; Michelle Cote, Instructor and Director of strategic partnerships at CCEI; Jayme Coates, alumna and co-founder of Lactation Innovations; Jennifer Mathieu, Executive Director of CCEI; and Rory McGloin, professor of communication.
2022 Wolff New Venture Competition Finalists:
Appoint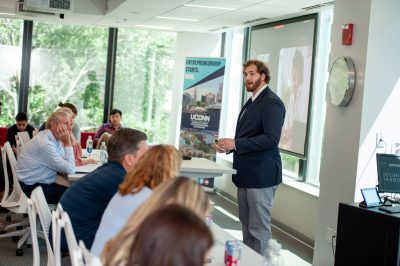 Led by Hunter Bowden, Michael Greco, Hailey Altobelli, Jonathan Moore, and Michelle Saglimbene, Appoint is a SaaS that removes the burden and stress of overly complicated nursing clinical schedules.
Appoint won the $5,000 Mark and Jamie Summers Innovation Award. Read more about Appoint.
RiboDynamics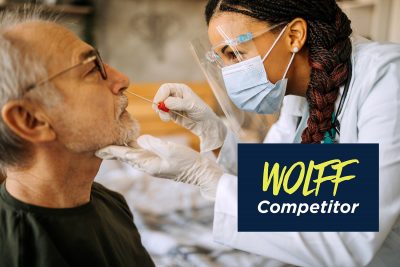 Led by Daniele Fabris and Limin Deng, RiboDynamicsis technology used for the detection of pathogens in biological material based on the presence of specific RNA biomarkers.
RiboDynamics won the $5,000 BD Emerson Legal Services Award. Read more about RiboDynamics.
ShadeSnap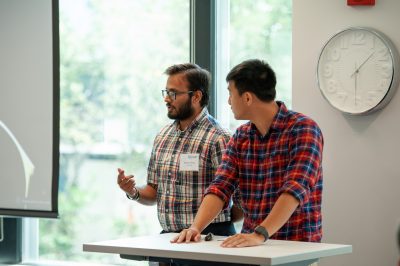 Led by Brian Peng and Shivam Patel, ShadeSnap gives prescription glasses the ability to tint and un-tint on demand. 
ShadeSnap won the $5,000 FML Audience Choice Award. Read more about ShadeSnap.
Genesist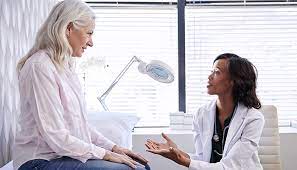 Led by Ashkan Novin, Genesist is an RNA based reagent that makes the healthy tissue surrounding a tumor in a patient's body more resistive against breast cancer metastasis.
Genesist won the $5,000 Baystate Financial Disruption Award. 
Previous Wolff New Venture Competition Winners:
The Wolff New Venture Competition Is Proudly Supported By: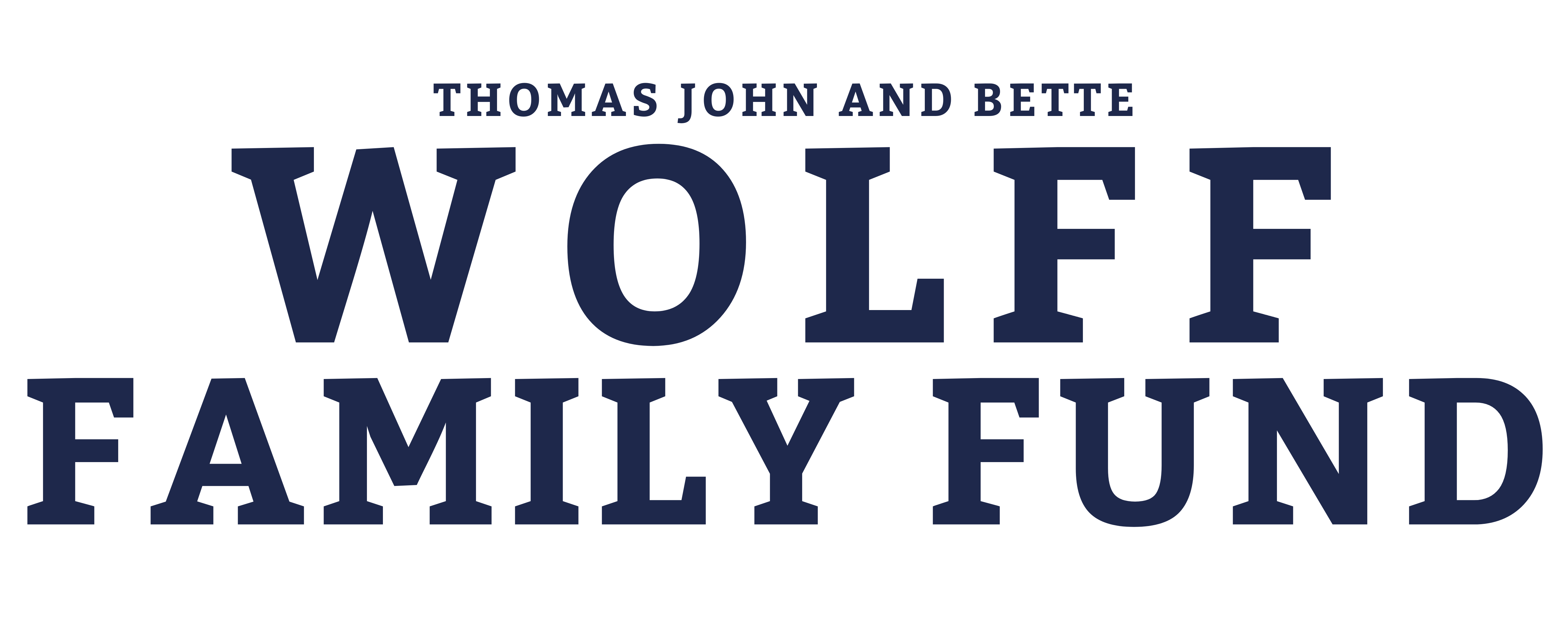 The Wolff Prize is endowed through the Thomas John and Bette Wolff Family Fund in Strategic Entrepreneurship, established to provide leadership for teaching and research in the field of strategic entrepreneurship. The Wolff family has a long tradition of business success, personal philanthropy, commitment to the University of Connecticut, the UConn Business School, and the entrepreneurs of tomorrow. We are grateful for the support of Thomas John (1928-2008) and Bette and their three children Greg, Gary, and Debi.