ABOUT GET SEEDED
Have a business idea? Looking for seed funding to help you get started? Get Seeded provides UConn students across all schools the opportunity to pitch their business ideas a live virtual audience who then votes on which ideas are funded. Students that are selected to pitch have an opportunity to earn up to $1,000 in seed funding for their idea as well as support from other students who may be interested in joining their business venture.
Don't have an idea yet? Not ready to pitch? Just want to watch other students pitch? Get Seeded pitch nights are open to the public and are a great way to network and connect! 
Fall 2023 Semester Pitch Nights:
Tuesday, October 10, 6-7:30PM
Thursday, November 2, 6-7:30PM
Wednesday, December 6, 6-7:30PM
Spring 2024 Semester Pitch Nights:
Tuesday, January 30, 6-7:30PM
Thursday, February 22, 6-7:30PM
Wednesday, March 20, 6-7:30PM
Demo Day: Tuesday, April 16, 2024 @ 5-7:30PM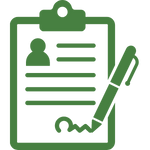 Submit Your Application
Teams will be notified if they have been selected to pitch, along with more information about the process. If you're not selected, you will be provided feedback to make your application stronger for the next pitching rounds. Applications are accepted on a rolling basis and you can apply for any of the pitch dates. 2023-2024 applications are now open!
Pitch Your Idea
Selected teams are invited to pitch at a virtual pitch night in front of an audience of their peers. Teams are provided with 5 minutes to pitch and 3 minutes of Q&A from the audience to make the case for why they should be funded. Audience members then vote on which teams they believe should receive funding.
Receive Funding & Support
The top three pitches of the night will take home $1,000, $750 and $500 respectively, in seed funds towards starting your business. We recommend that all teams that pitched apply to either our Traction or Accelerate UConn programs to further their entrepreneurial education and ensure venture growth.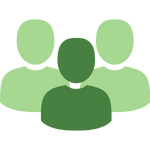 Attend & Vote
The Get Seeded Pitch Nights are open to all students! The audience plays a role in deciding which teams are actually funded. After all pitches conclude, each audience member votes for the team they liked the best.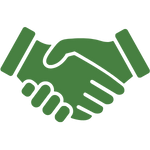 Meet & Network
Although teams are always pitching for funding, they are also pitching for potential team members. During the event we leave time for networking and allowing audience members and teams to connect.
FAQs:
Is there an application deadline for Get Seeded?
Applications are accepted on a rolling basis. We fill pitch night slots based on the number of applications we receive. So when you're applying, you're not applying for a specific pitch night, but rather the opportunity to pitch at some point that academic year. When a pitch night fills, the applications are rolled to the next pitch night.
What if I am not selected to pitch?
If you are not selected to pitch, program mentors will provide teams with feedback on how to improve their application so that they may submit again.
What if I don't have an idea, can I still attend the event?
YES! The Get Seeded Pitch Nights are just as much for those who are pitching as they are for audience members to provide feedback and vote. At the end of each event, the audience decides which teams receive seed funding.
What if my idea is very early, should I still apply?
YES! The goal of Get Seeded is to support student's ideas and help them move their idea to the next level. As long as you have thought through your idea enough that you can pitch about it for 5 minutes, answer 3 minutes of questions, and have a need for funding, this program is the right fit for your idea.
What if I pitch and I am not funded?
If you pitch and are not funded, the program mentors will provide you with feedback and suggestions on ways to improve. You can reapply to pitch at a future pitch night.
What if I was funded through Get Seeded, can I pitch again?
Students that have been funded before can pitch again, however, it has to be with a completely new business idea! You cannot pitch for additional funding after being funded already. Get Seeded is intended to move students' ideas to the next level. If you have used your funding and are looking for additional resources, please contact Alycia at alycia.chrosniak@uconn.edu.
I keep seeing the word "team" ... but there is only one person working on my idea, can I still pitch?
YES! The word "team" is how we categorize each business idea, so you can certainly be a team of one! Hopefully, after one pitch night, you will make connections and potentially add additional team members if that is what you are looking for!
I am pitching, can I invite my friends to attend the pitch night?
YES! We strongly encourage teams to invite friends, mentors and faculty to the event!
What is the format of the pitches?
Each team will have 5 minutes to pitch their idea with 3 minutes of Q&A from the audience. Teams will be provided with a template and suggested outline that they can use when building their pitch.
Can I get help reviewing my pitch deck prior to participating in Get Seeded?
YES! Feel free to send Alycia an email at alycia.chrosniak@uconn.edu with 'Get Seeded Pitch Deck Review' as the subject line.
What can the funding be used for?
Funding can be used for almost anything ... with the exception of any travel not affiliated with customer research or discovery, the purchase, rent, and renovation of office/business space, equipment that is not the core of the business (e.g., cell phones, laptops, etc.), salaries of founding team members, and no illegal substances.
Winning Teams:
2022-2023
Demo Day 2023:
Clothing Optional ($5,000): Christina Phillips, School of Business
Milieu ($2,500): Sabrina Uva, College of Liberal Arts and Sciences
Toribio ($1,000): John Toribio, College of Liberal Arts and Sciences; Kyle Mahoney, CAHNR; Joshua Ross, School of Business; Josue Martinez-Martinez, School of Engineering
Pitch Night 5:
GeoMate ($1,000): Audrey Larson, School of Engineering; Angel Velasquez, School of Engineering; Charlotte Chen, School of Engineering
OPTIMOO ($750): Alaa Selim, School of Engineering
Project Clean Surf ($500): Amelia Martin, CAHNR
Pitch Night 4:
ParticleN ($1,000): Aveline Mills, School of Engineering; Alicia Sleight, School of Engineering; Al Kasani, School of Engineering
Stock Market Training ($750): Venkatesh Mudigonda, School of Business
GoalTac ($500): My Phung, School of Business
Pitch Night 3:
Milieu ($1,000): Sabrina Uva, College of Liberal Arts and Sciences
Toribio Inc. ($750): John Toribio, College of Liberal Arts and Sciences; Kyle Mahoney, CAHNR; Joshua Ross, School of Business
UniBond ($500): Harit Modi, School of Business
Pitch Night 2:
Unipack ($1,000): Andrew Kattman, School of Engineering; Brian Peng, College of Liberal Arts and Sciences; Nitish Rajagopal, Physiology & Neurobiology; Jason Ramirez, MEM; Dylan Rapp, School of Business
Dashcam Video ($750): Durga Prasad Joshi, CAHNR
WKNDR ($500): Jamison Cote, School of Fine Arts; Reaj Uddin, School of Fine Arts
Pitch Night 1:
Transcend ($1,000): Ethan Wicko, School of Engineering; Alexander McLeod, School of Engineering; Zachary Wisnefsky, School of Business
Blue Ivy Foods ($750): Brooke Chao, School of Business
Scut ($500): Joey Miller, School of Business; Jeremy Garskof, School of Business 
2021-2022
Demo Day 2022:
StarMind ($5,000): Allie Davenport, College of  Liberal Arts and Sciences and School of Business
Webquity ($2,500): Kianjai Huggan, School of Engineering ME Candidate
Kizer's Kollection ($1000): Madeline Kizer, School of Business

Pitch Night 5:
InPrintBio ($1,000): Jacob Quint, Biomedical Engineering PhD
Happy Dinosaur ($750): Lyla Andrick, Animal Science, Shreya Kanetkar, Computer Science, Tyler Hinrichs,Computer Science, Daniel Paliulis,Computer Science
Calian ($500): Cindy Calle, School of Engineering
Pitch Night 4:
Plant Monitor ($1,000): Harsha Jain, School of Engineering 
Bamboo ($750): Ashkan Novin, BME
Kibble Finder ($500): Brooke Chao, School of Business, MIS
Pitch Night 3:
Webquity ($1,000): Kianjai Huggan, School of Engineering ME Candidate
StarMind ($750): Allie Davenport, College of  Liberal Arts and Sciences and School of Business
Leisurely ($500): Cristian Guerrette, College of Liberal Arts and Sciences
Pitch Night 2:
Quarters ($1,000): Jona Pilzo, School of Business, and Prabhas KC, Economics
ShadeSnap ($750): Brian Peng, Biological Science, and Shivam Patel, School of Engineering
SmartCards ($500): Kripa Marvadi, School of Business, Sudiksha Mallick, Political Science, and Justin Nappi, Economics, School of Engineering 
Pitch Night 1:
Rushcycle ($1,000): Mohamed Uddin, School of Fine Arts, and Akash Chavan, School of Engineering
Laura Gillen ($750): Laura Gillen, School of Nursing, DNP Program
Kizer's Kollection ($500): Madeline Kizer, School of Business
2020-2021
Demo Day:
1st Prize: Reach Bar ($5000) - Eva Quigley, College of Agriculture, Health and Natural Resources
2nd Prize: Plate ($2500) - Preet Patel & Param Bidja, School of Engineering, and Avi Patel, School of Medicine
3rd Prize: Raincheck ($1000) - Shaina Selvaraju & Srijani Challagundla, Department of Biological Sciences, and Nicole Jain, School of Business
Pitch Night 5:
StressOut ($1,000):  Matt Silverman, School of Engineering, Luis Orione, Neag School of Education, and Sandy Yong, School of Fine Arts
Raincheck ($1,000):  Shaina Selvaraju & Srijani Challagundla, Department of Biological Sciences, and Nicole Jain, School of Business
iThink Beauty ($750): Ashaki Reid, College of Agriculture, Health and Natural Resources, and Abiose Reid, School of Business
Glohub ($500): Mansi Dhond, School of Engineering & School of Business
Pitch Night 4:
Plate ($1,000): Preet Patel & Param Bidja, School of Engineering, and Avi Patel, School of Medicine
Underground Cookies ($750): Bryce Bisset, School of Engineering
Lawroom ($500): Oreluwa O Olowe & Michael Taylor, School of Engineering & Obaloluwa Olowe, School of Business
Sociable ($500): Brendan Sirois, School of Business  & Andrew Burns, School of Engineering
Pitch Night 3:
Medical Minds Matter ($1,000): Parth Patel  & Sumeet Kadian, Department of Molecular and Cell Biology, and Paige Long, College of Liberal Arts and Sciences
Energy Helpers ($750): Connor Ratte, School of Business
Frontlines ($500): Sameer Laul & Sahil Laul, Department of Molecular and Cell Biology
Pitch Night 2:
BeeWell ($1,000): Raina Jain, School of Engineering
Reach Bar ($750): Eva Quigley, College of Agriculture, Health and Natural Resources
Refreshr ($500): Alex Kim, Jamison Cote and Prabhas KC, School of Business
Pitch Night 1:
Immaculate the Brand ($1000): Patricia Oliva, School of Business and Djuly Fleurant
SchoolME ($750): Hritish Bhargava, School of Engineering and Abhishek Bhargava
Flush Warranty ($500): Nick Anderson, School of Business
2019-2020
AERI ($1,000): Bryan Koski-Bissonnette and Jason Wilerson, School of Business, Stanley Chen, College of Liberal Arts and Sciences and Noah Pacik-Nelso and Will Boyd, School of Engineering
Black Swan Biosciences ($600): Robert Samples, College of Liberal Arts and Sciences
Bloom ($500): Ben Grosse, School of Business
Chiron Recovery ($1,000): Christopher Papa, School of Business
Chronic Disease Software ($996.93): Tatjana Knezevic, School of Business
CTOP Wireless Charging ($500): Kevin Chn, Michal Ciebielski, School of Engineering and Michael Gaulin, School of Business
Gridlite ($1,000): Allyn Sweet and Dylan Nenadal, School of Business
iRIS ($500): Tyler Shoban and Ryan Checo, School of Engineering and College of Liberal Arts and Sciences
Kona Brand ($1,000): Zachary Will, School of Business
Kweza Women's Brewery ($951.23): Meg North, School of Business
MIIST ($1,000): Evan Alfano, School of Business
Milgaia's Way ($700): Rosalinda Ratino and Keian'na Beeson, College of Liberal Arts & Sciences
Momentum ($1,000): Janoye Williams, School of Business
NHS Solutions ($1,000): Timothy Krupski, School of Business and School of Engineering
Omega Lighter ($500): Bryant Caron and Matt Ruyffelaert, School of Business and School of Engineering
SimpliGreen ($850): Matthew Ternullo, School of Business and College of Agriculture, Health and Natural Resources
StartHub Africa ($800): Astou Diallo, Lydia Hanlon and Merlin Stein, School of Business and Philip Gitman, School of Engineering
StudEase ($800): Benjamin Buchanan, Donna Agogliati and Lenny Adams, School of Engineering
S.U.N. ($850): Alex Oddo, College of Liberal Arts and Adam Yaeger, Evan Earle, and Jason St. Peter, School of Business 
Traveling Interactive Museums ($700): Michael Toomey, School of Fine Arts
VeraDermics ($1,000): Madeline DeWane, School of Medicine
Women and Kids Empowerment ($700): Batouly Camara, Neag School of Education
WECAN ($1,000): Astou Diallo, School of Business
Wrap Up ($500): Kishan Patel, College of Liberal Arts and Sciences
2018-2019
Auto Combat ($1,000): Stefan Lopuszanski, School of Fine Arts
Bend the Trend ($500): Julia Gilliard, School of Business
Cook Safe ($700): Joseph Maloney, School of Engineering
CT Insure ($500): Adam Gelbs and James Willson, School of Business
Cultivation ($800): Nathan Smith, ACES
Curated CT ($1,000): Donald Pendagast and Shelby Iapoce-Lintz, School of Business
FitTrek ($400): Joe Rapisarda School of Business, Aakash Balaji School of Engineering and Tatyana Marugg School of Law
Follow ($1,000): Alec Richards and Caleb Saleeby, School of Business, Aakash Balaji and Zach Zambuto, School of Engineering
Fusion Technologies ($500): Nicholas Wehrle and Ray Li, School of Business
Geyser Remediation ($1,000): Nikolas Franceschi-Hoffmann, School of Business and Engineering and  Elizabeth Perry, School of Business
Heirloom Happy ($500): Donald Pendagast and Shelby Iapoce-Lintz, School of Business
Laundry Check ($500): Jared Lawrence, College of Liberal Arts and Sciences, Darien Campbell and Aditiya Dubey, School of Engineering
Levo International ($1,000): Christian Heiden, College of Agriculture, Health and Natural Resources
Next Generation Industries ($500): Jake Winter, Massyl, and Jeremy Amoro, School of Engineering
OutfitHunt ($500): Sayantan Acharjee, School of Business
Pisces Atlantic ($800): Peter Goggins, College of Agriculture, Health and Natural Resources
Roast Me ($500): Ben Morneault and Chris Muller, School of Business and Ato Eyyiah, College of Liberal Arts and Sciences
Robin Food ($500): Matthew Yang, School of Engineering
Secure Election Systems ($500): Daniel Ruskin, School of Engineering
Transit2College ($400): Brendan Mabey, ACES, Michael DaCosta, School of Business and Ankit Saini, School of Engineering
Unlimino ($300): Jack Matherson and Pranav Thaker, School of Business, Andrew Martino and Brandon Lebiszczak, School of Engineering and Harrison Burr, School of Fine Arts
Voyager ($500): Jack Kimball, School of Business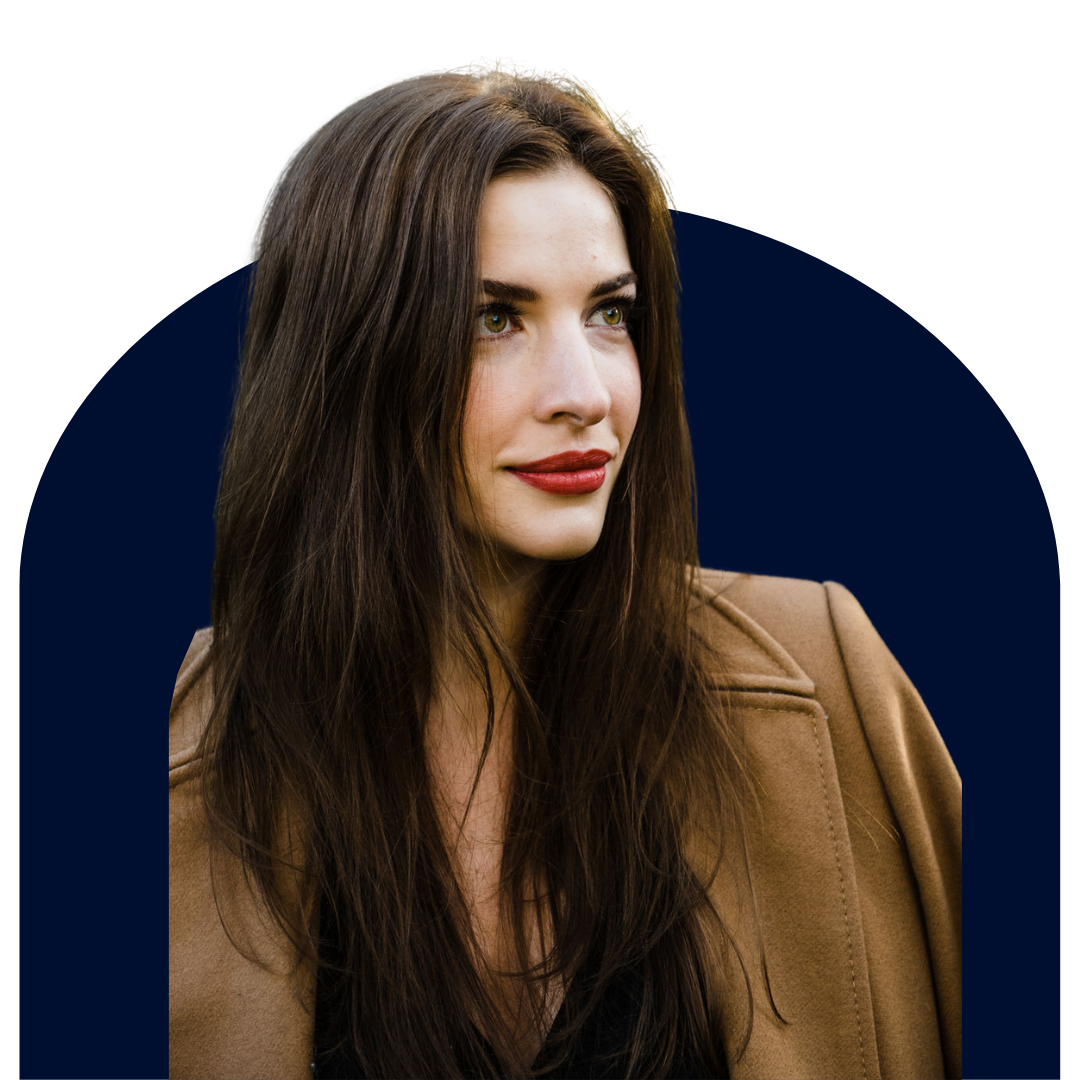 Alycia Chrosniak
Assistant Director of Brand & Venture Development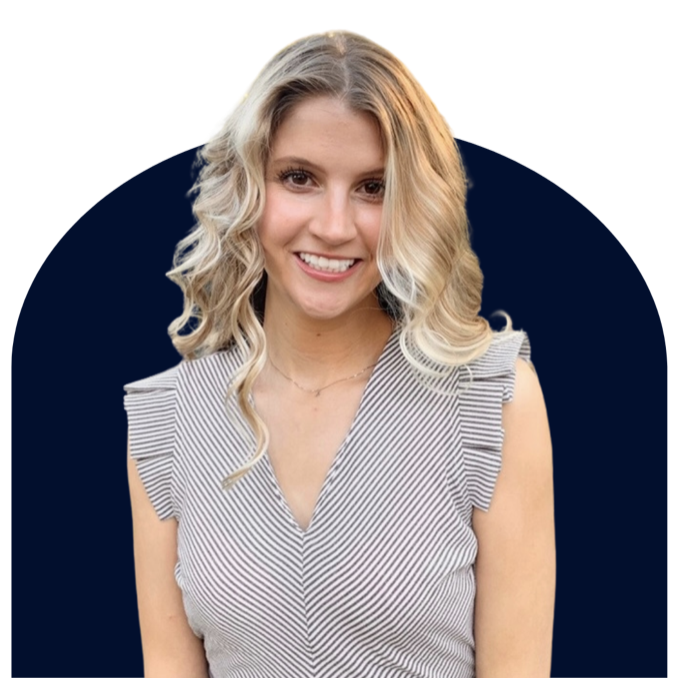 Rachel Ayers
Financial Assistant