Launch your business in this 8-week entrepreneurial experience!
The top ten startups from across the University are selected to participate in the Summer Fellowship experience. This program takes place 3 days a week over 8 weeks where participants develop the skills needed to bring new products, services, and technologies to market. Each team receives one-on-one coaching and mentorship from industry experts and experienced entrepreneurs. Teams are provided with pro bono legal and accounting services to help with initial business setup and support.
Summer Fellowship is UConn's startup accelerator program and is an immersive entrepreneurial experience open to anyone affiliated with UConn (students, faculty, staff, and alumni). Summer Fellowship is CCEI's flagship program and has prepared startups to launch their company, generate revenue, raise funding (grants, investments, etc.), and be accepted into next step opportunities such as incubators and accelerator programs.
Teams pursuing high-potential ventures who have formed through participation in other UConn entrepreneurship programs are encouraged to apply.
Applications for the Summer 2022 Cohort are closed. Applications for the Summer 2023 Cohort will open in August. 
Unprecedented access to key startup resources:
Having the right mindset, learning the right skills, and having the support of a community and network of mentors is crucial as you plan to launch your business. As the focus moves from theoretical learning to real-world application, teams are pushed to execute on their plans to launch their business. Teams find their success with the support of one-on-one coaching and mentorship from industry experts and experienced entrepreneurs, as well as the community of fellow entrepreneurs participating in the program. Fostering connections between teams, instructors, alumni, community partners, and other entrepreneurs will give your team a distinct advantage in launching your business. Additionally, pro-bono professional services, such as legal, accounting, and marketing/branding services are provided to assist in the proper establishment of your business and deciding how you want to structure your venture. Each team is awarded $15,000 (non-equity, non-diluting) in funding to aid in business development - of which up to $5,000 (per student) can be used to pay a member of the team (current UConn student or recent UConn graduate) to participate in the program. What's better than interning with your own business and getting paid to launch it? There is no better place than UConn, no better time than now to take this next step to launch your company this summer!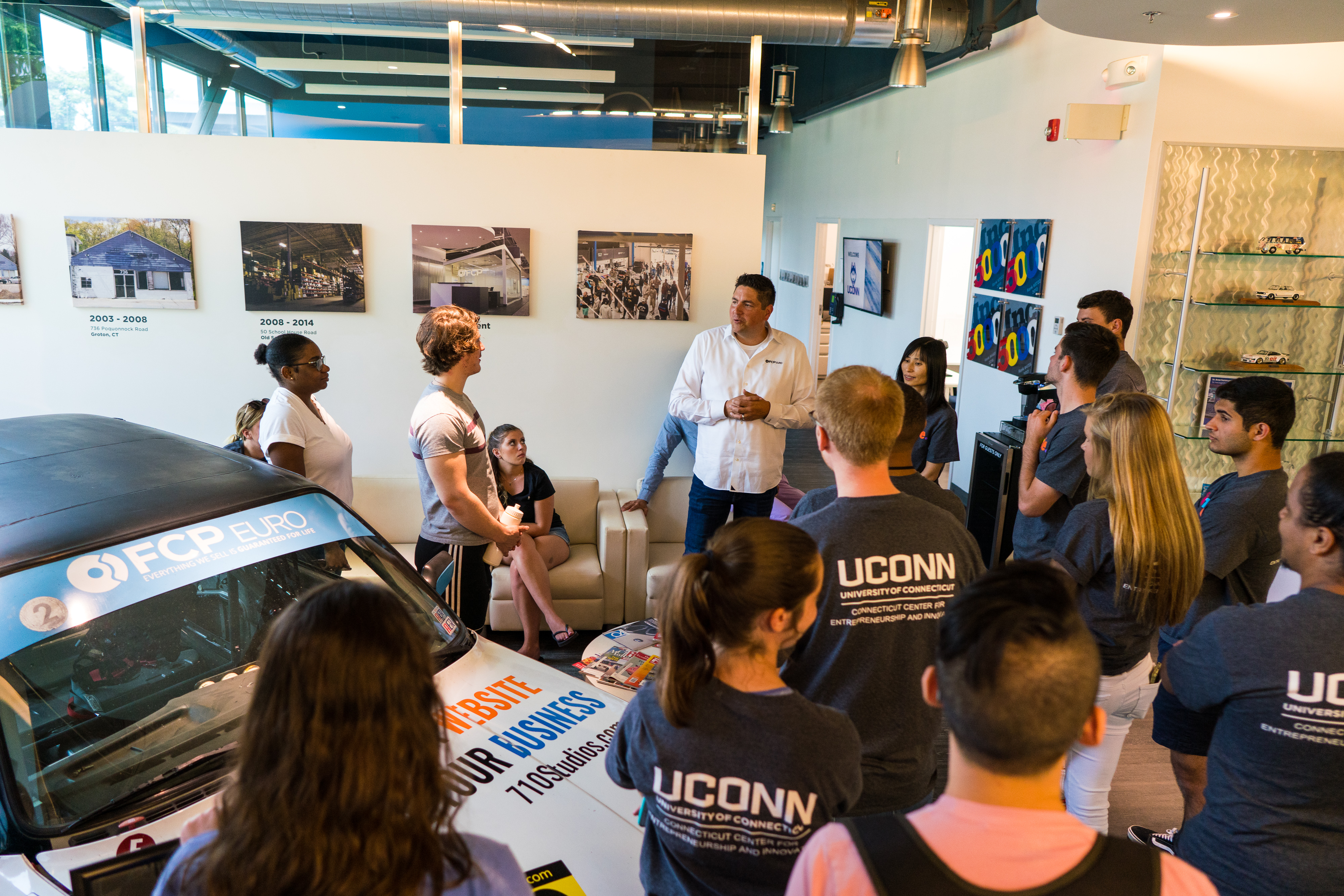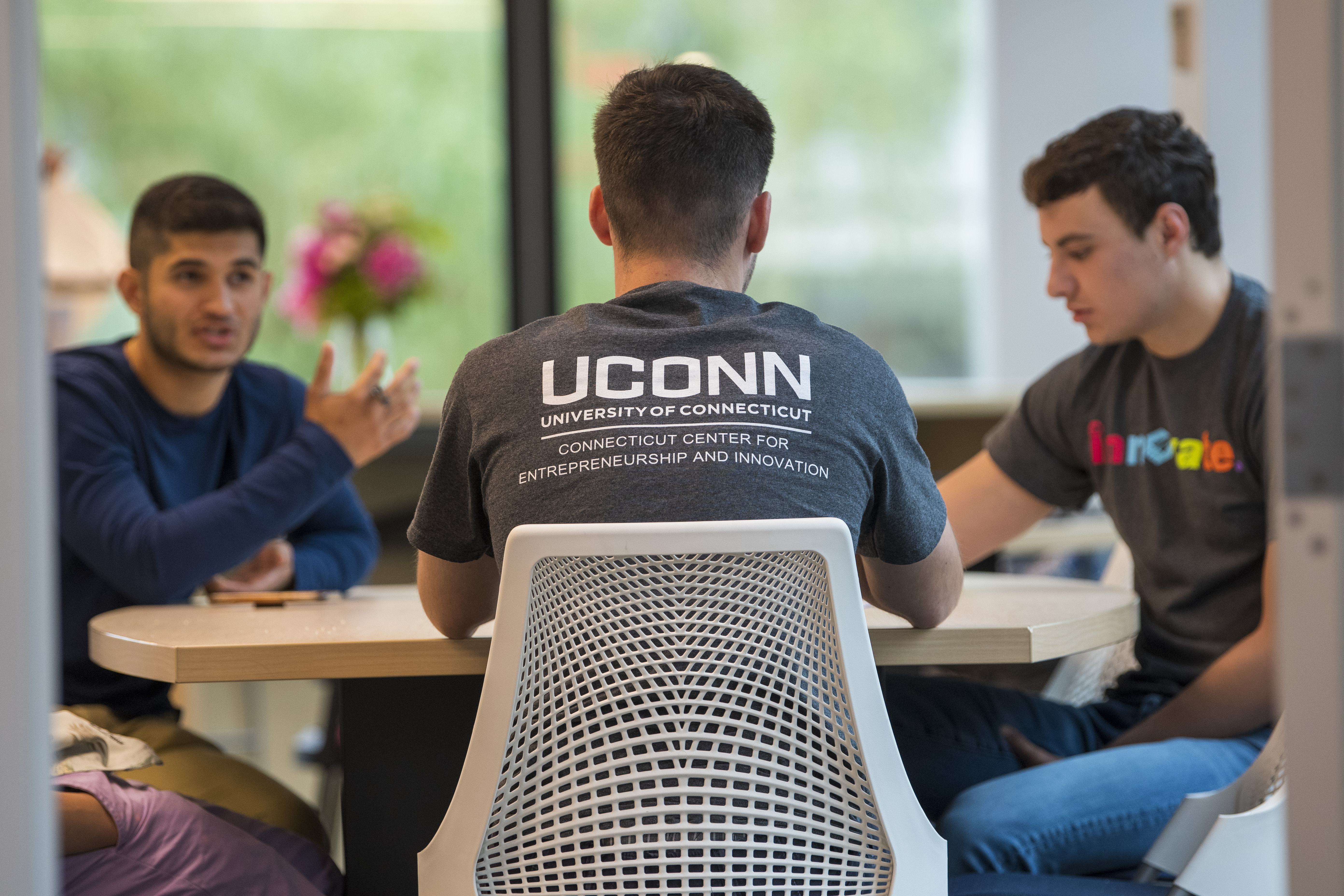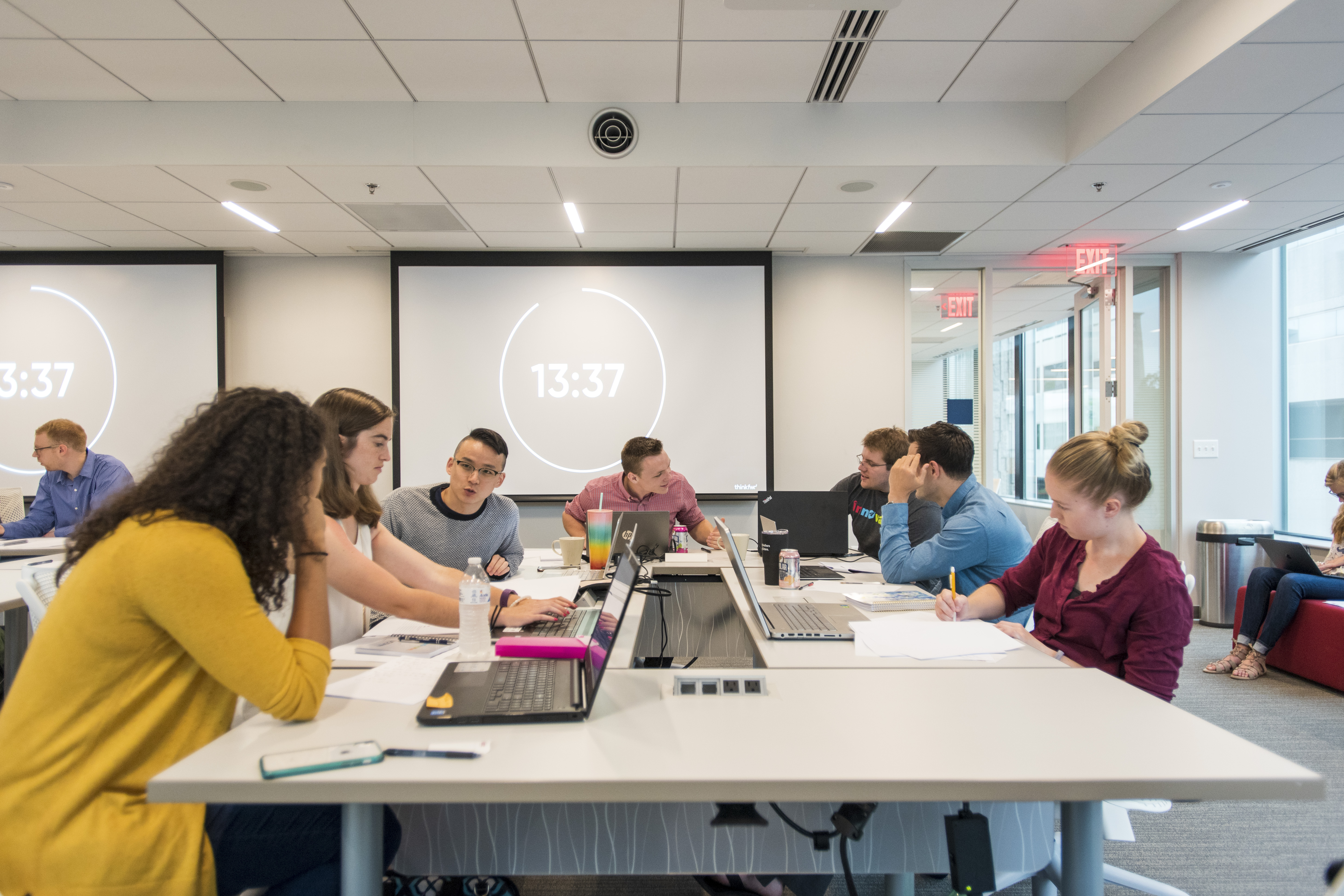 Program Overview & Dates (Summer 2022):
Participants learn and apply new topics based on a weekly theme.  The themes outlined below are subject to change based on the needs of each team accepted into the program. Sessions are held from 9 a.m.-3 p.m. (some early evening networking events or other activities may be scheduled). The Summer 2022 cohort will be hybrid, with occasional in-person sessions located at our Hartford center.
Week 1: Prepare to Launch (6/7 - 6/19)
Week 2: Market & Industry Analysis (6/14 - 6/16)
Week 3: Communicating Value, Brand Management & Marketing (6/21 - 6/23)
Week 4: Growth Strategies (6/28 - 6/30)
Week 5: Sales & Launch (7/12 - 7/14)
Week 6: Financing Strategies (7/19 - 7/21)
Week 7: Developing a Case for Support (7/26 - 7/28)
Week 8: Next Steps to Launch (8/2 - 8/4)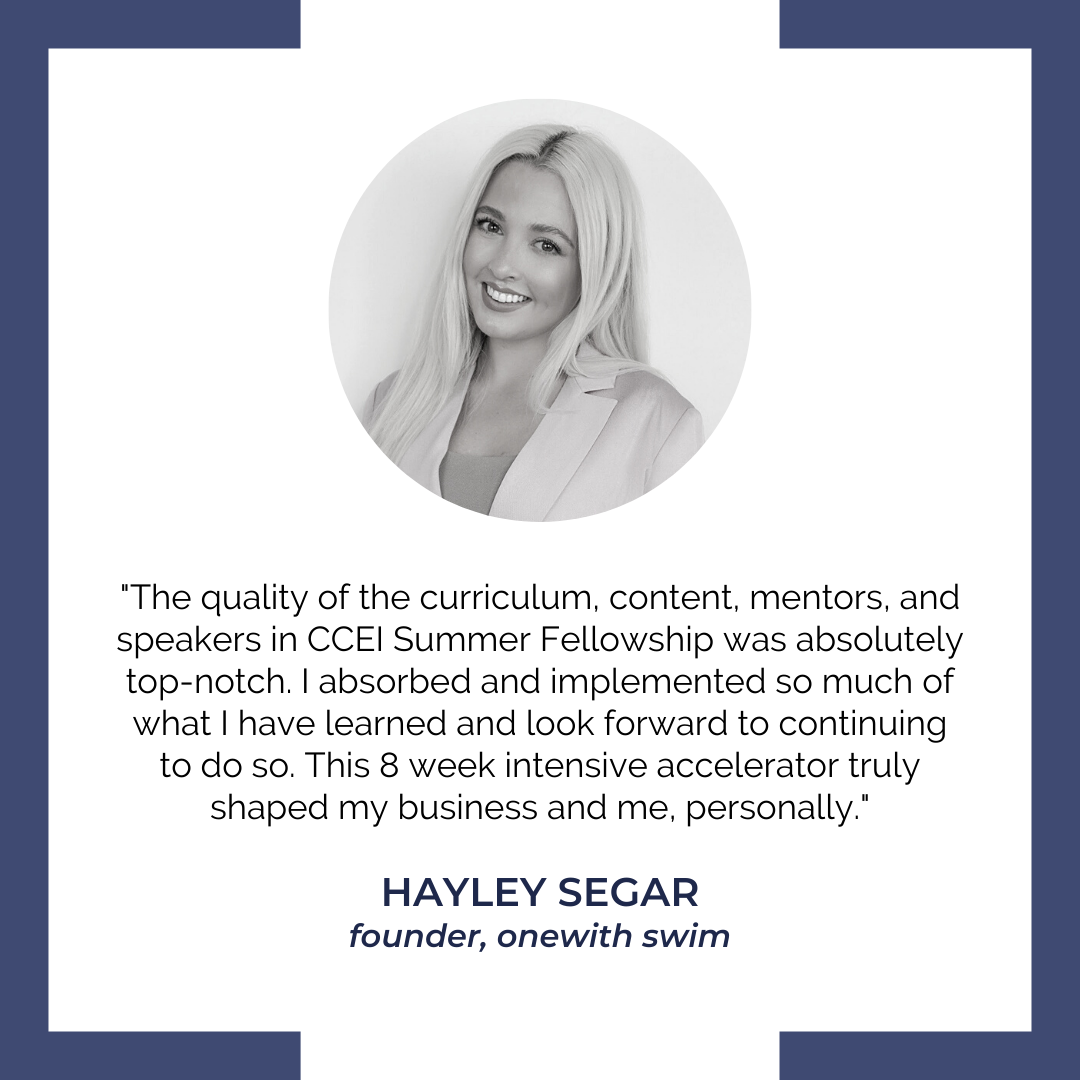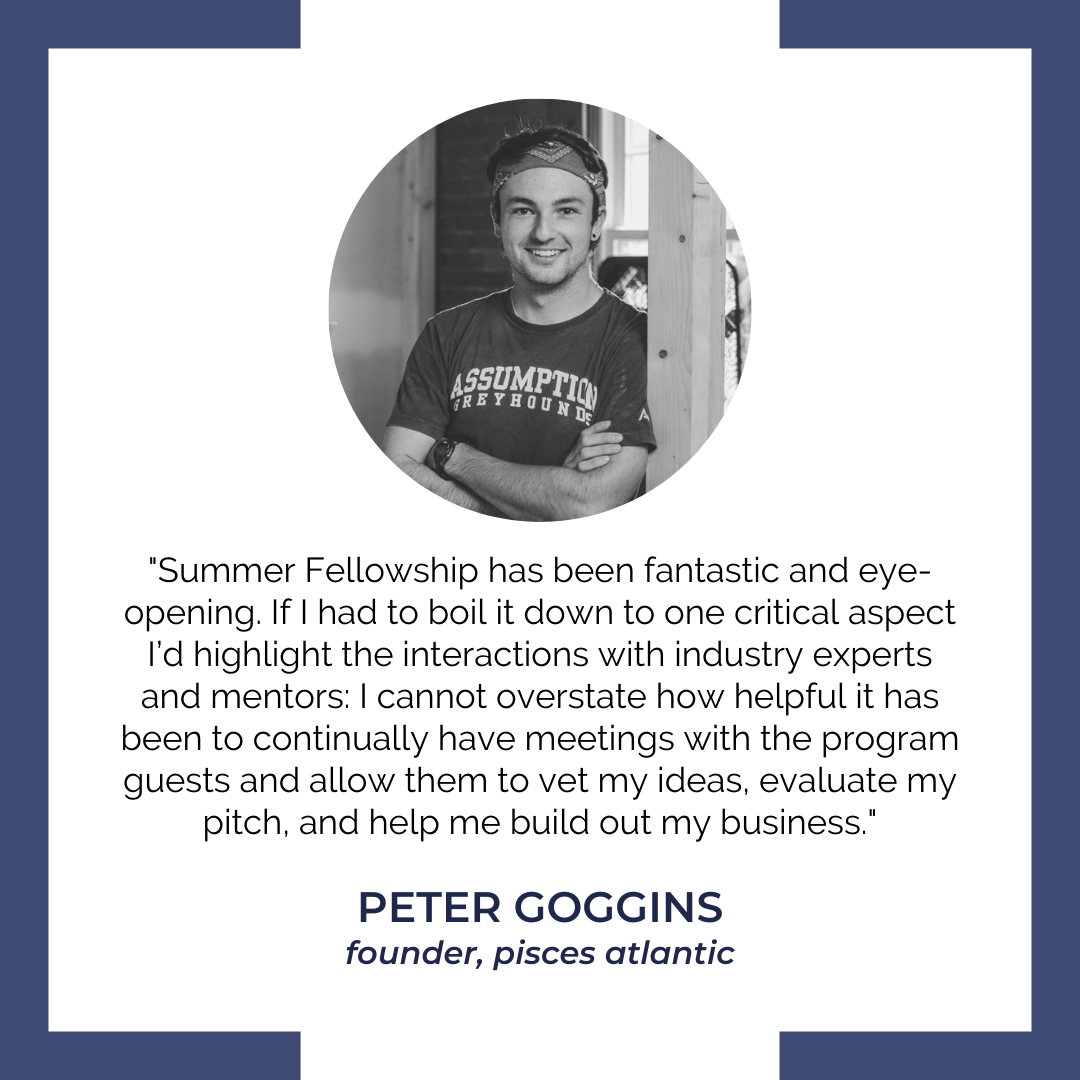 Program Timing and Commitment
Participants spend 3 days per week over 8 weeks in the summer developing skills needed to bring new products and technologies to market and receiving one-on-one coaching from industry experts.  Weekly topics include defining your business, building your brand, sales and growth strategies, and financing your venture.Time Frame: Summer only

Financial Benefit: Although there is no academic credit associated with Summer Fellowship, students who go through the program are able to receive a $5,000 scholarship to participate.

Commitment from the EL:
Attending and representing their team for the duration of the 8-week program (3 days per week, 9 a.m.-3 p.m.)
Lead the entrepreneurial efforts associated with each weekly topic and be prepared to do a 5 or 10-minute presentation each week on the insights and progress made during this process to the rest of the cohort, and program instructors
Spend time outside of scheduled hours working with other members of the team (team leads, team members, and mentors) to update on the progress made in Summer Fellowship
Work closely with the team for direction and guidance throughout the progression of the program
Join a Startup Team
Become an Entrepreneurial Lead for CCEI!
This opportunity is open to students (undergraduate and graduate) who wish to be paired as the Entrepreneurial Leads (EL) to Summer Fellowship teams. You do not need to have your own idea or team, but rather if there is a need or interest by the teams accepted into our program, we will work to match candidates from this application process with those teams.
This opportunity allows for students to work directly with a real startup, learn about entrepreneurship as well as the approaches to entrepreneurship.  This is a great way for students to build on the experiences they already have while learning entirely new approaches from hands-on opportunities.