ABOUT SUMMER FELLOWSHIP
The top ten startups from across the University are selected to participate in the Summer Fellowship experience. This program takes place three days a week over eight weeks, where participants develop the skills needed to bring new products, services, and technologies to market. Each team receives one-on-one coaching and mentorship from industry experts and experienced entrepreneurs. Teams are provided with pro bono legal and accounting services to help with initial business setup and support.
Summer Fellowship is UConn's startup accelerator program and is an immersive entrepreneurial experience open to anyone affiliated with UConn (students, faculty, staff, and alumni). Summer Fellowship is CCEI's flagship program and has prepared startups to launch their company, generate revenue, raise funding (grants, investments, etc.), and be accepted into next step opportunities such as incubators and accelerator programs.
Teams pursuing high-potential ventures who have formed through participation in other UConn entrepreneurship programs are encouraged to apply.
APPLY
The extended application deadline for Summer 2023 is:
Sunday, March 19, 2023 @ 11:59PM
LEARN MORE
Missed the info session and Q&A?
Watch it back on YouTube!

8 Week Program
An 8-week long intensive program designed to support emerging entrepreneurs as they plan to launch their business.

Funding
$15,000 (non-equity, non-diluting) in funding for business development; up to $5,000 (per student) can be used to pay a member of the team (current UConn student or recent UConn graduate).

Support Services
Pro-bono legal, accounting, and marketing/branding services are provided to assist in the proper establishment of your business and deciding how you want to structure your venture.

Workshops + Masterclasses
Expert led sessions covering all scaling fundamentals – go to market strategy, pitch compilation, sales and fundraising to name a few.

Mentors
One-on-one mentoring and guidance from industry experts and experienced entrepreneurs.

Finale Pitch Day
End of program celebration where teams pitch to investors, mentors, & industry experts. Judges choose 5 teams to advance to the Wolff New Venture Competition to compete for $25,000.
PROGRAM TIMELINE
Virtual Info Session
February 28, 2023 @ 5-6pm
Learn about the application process and the program from the instructors and past participants. WATCH HERE.
Application Deadline
March 19, 2023 @ 11:59pm
Online (extended) application is due. APPLY HERE.
Pitch Selection Notification
March 22, 2023
Applications are assessed for suitable startups.
Summer Fellowship Pitch Day
March 29, 2023 @ 11am-6pm
20 startups are chosen to pitch to our selection committee made up of instructors, mentors and industry experts.
Acceptance Notification
March 31, 2023
10 startups are selected into the program.
Orientation
May 16, 2023 @ 4-6pm
The selected startups meet with the Summer Fellowship instructional team and get started on their pre-program assignments.
Summer Fellowship
June 6, 2023 - August 3, 2023 @ 9am-3pm
Startups participate in the 8-week long accelerator on Tuesdays, Wednesdays and Thursdays of each week, with a mid-program break the week of the 4th of July.
Summer Fellowship Finale
August 3, 2023 @ TBA
Startups present their final pitches to a crowd of mentors, investors and industry experts. 5 startups are chosen for the Wolff New Venture Competition
PROGRAM DETAILS
ELIGIBILITY
To be eligible to apply, your team must have at least one team member affiliated with UConn (undergraduate or graduate student, faculty, staff or alumni), and at least one team member must be available to participate in ALL scheduled program dates, including commuting to our Hartford center at least one per week.
TIMING + COMMITMENT
Participants spend three days per week over eight weeks in the summer developing skills needed to bring new products and technologies to market and receiving one-on-one coaching from industry experts. Sessions are held from 9am-3pm on Tuesdays, Wednesdays and Thursdays, and some early-evening networking events or other activities may be scheduled. The Summer 2023 cohort will be hybrid, with at least one of the three days per week located at our center in Hartford. Teams should expect to spend additional time outside of the program hours working on their business.
SUMMER 2023 SCHEDULE
Week 1: 6/6 - 6/8, 9am-3pm
Week 2: 6/13 - 6/15, 9am-3pm
Week 3: 6/20 - 6/22, 9am-3pm
Week 4: 6/27 - 6/29, 9am-3pm
4th of July Break
Week 5: 7/11 - 7/13, 9am-3pm
Week 6: 7/18 - 7/20, 9am-3pm
Week 7: 7/25 - 7/27, 9am-3pm
Week 8: 8/1 - 8/3, 9am-3pm
FUNDING
Each team is awarded $15,000 (non-equity, non-diluting) in funding to aid in business development. Of which, up to $5,000 (per student) can be used to pay a member of the team to participate in the program. This team member must be a current UConn student or recent UConn graduate (May 2023), and it will be paid as fellowship – half at start of program, half at completion.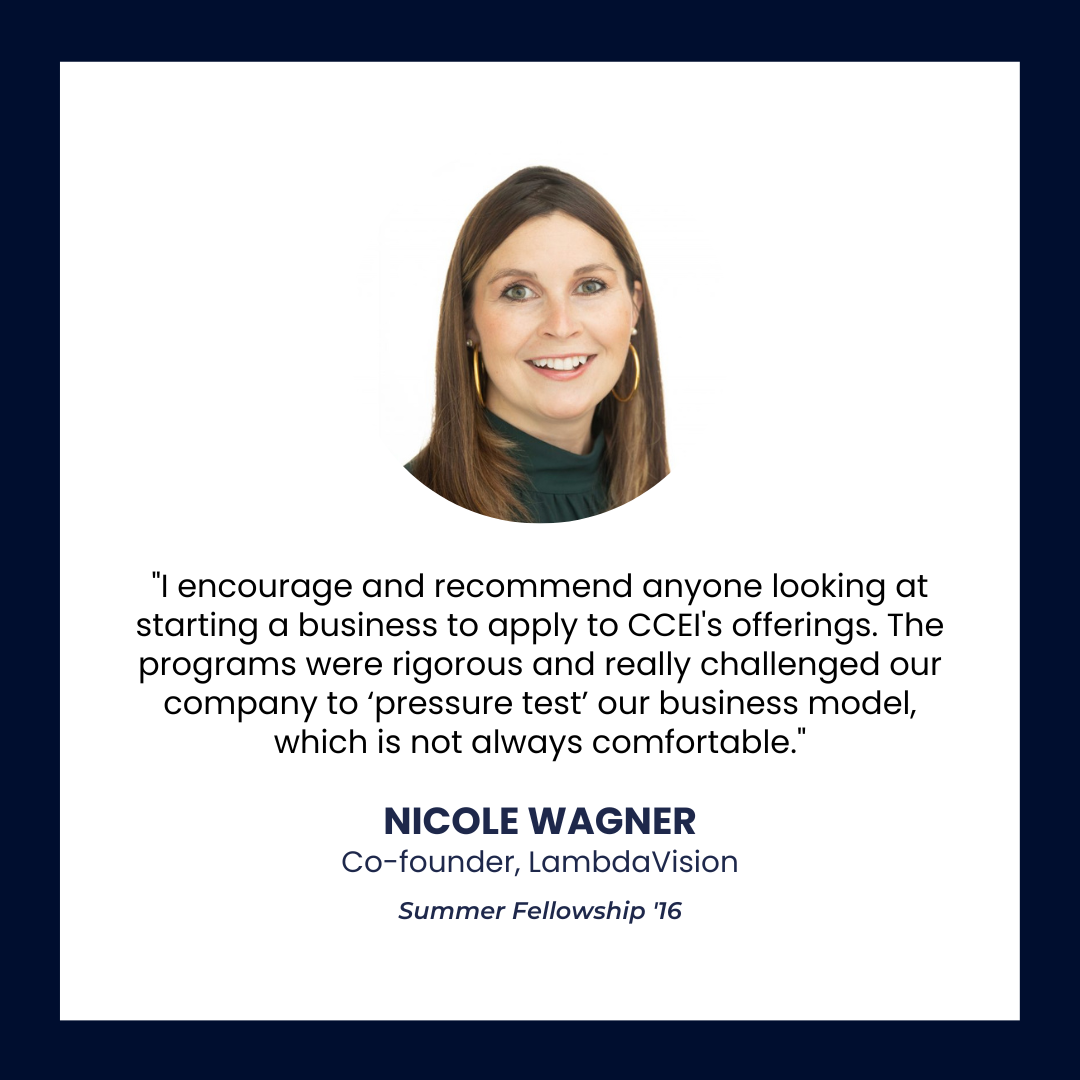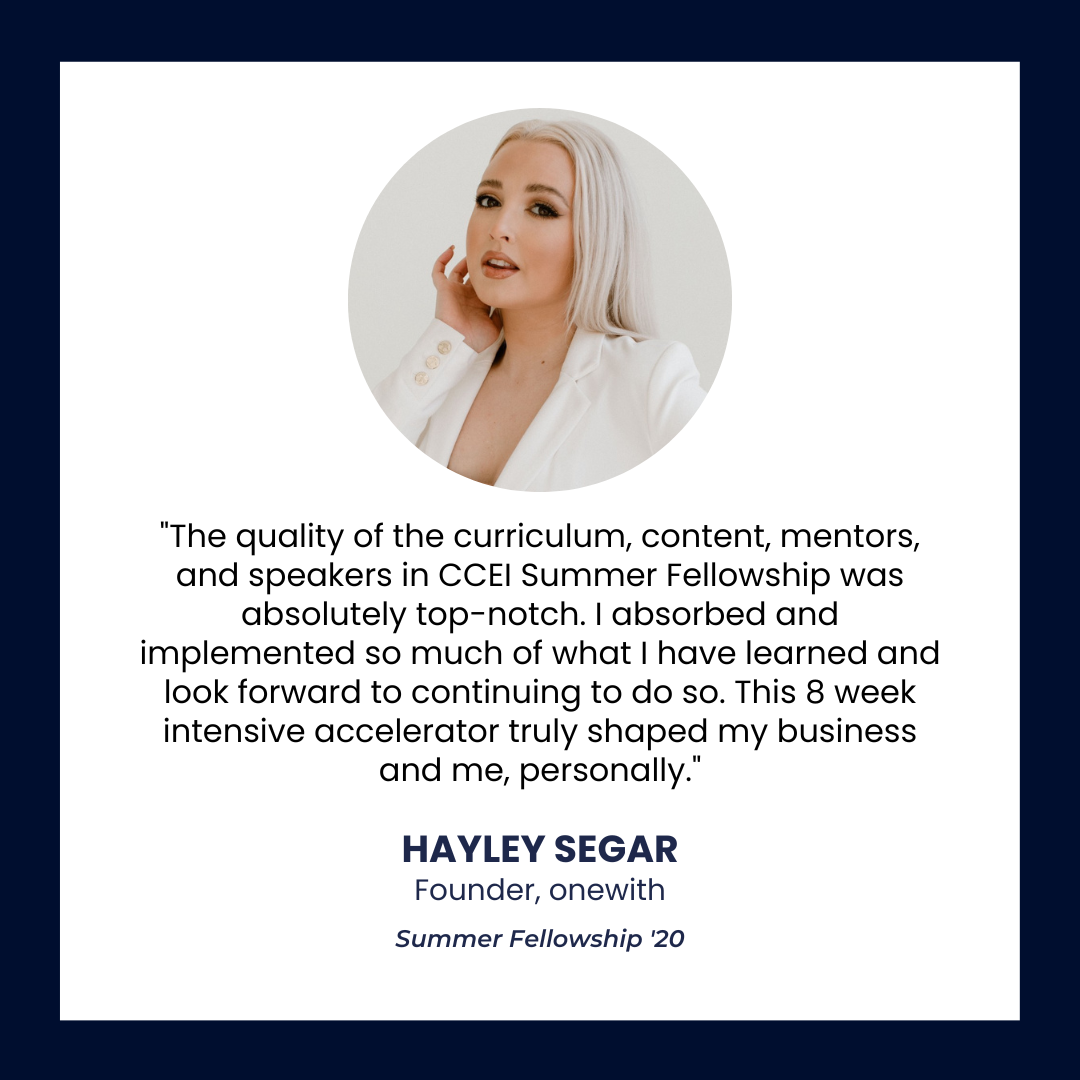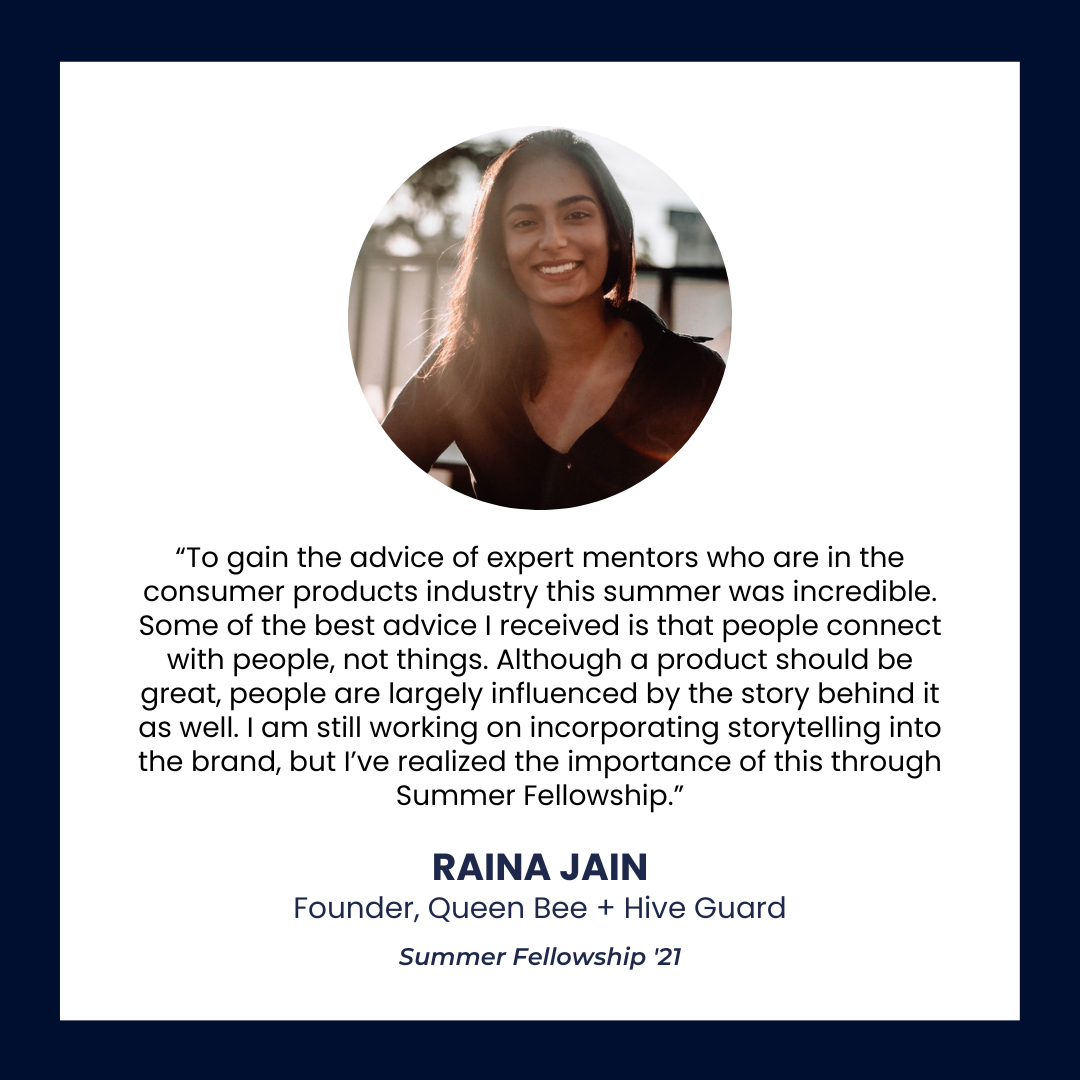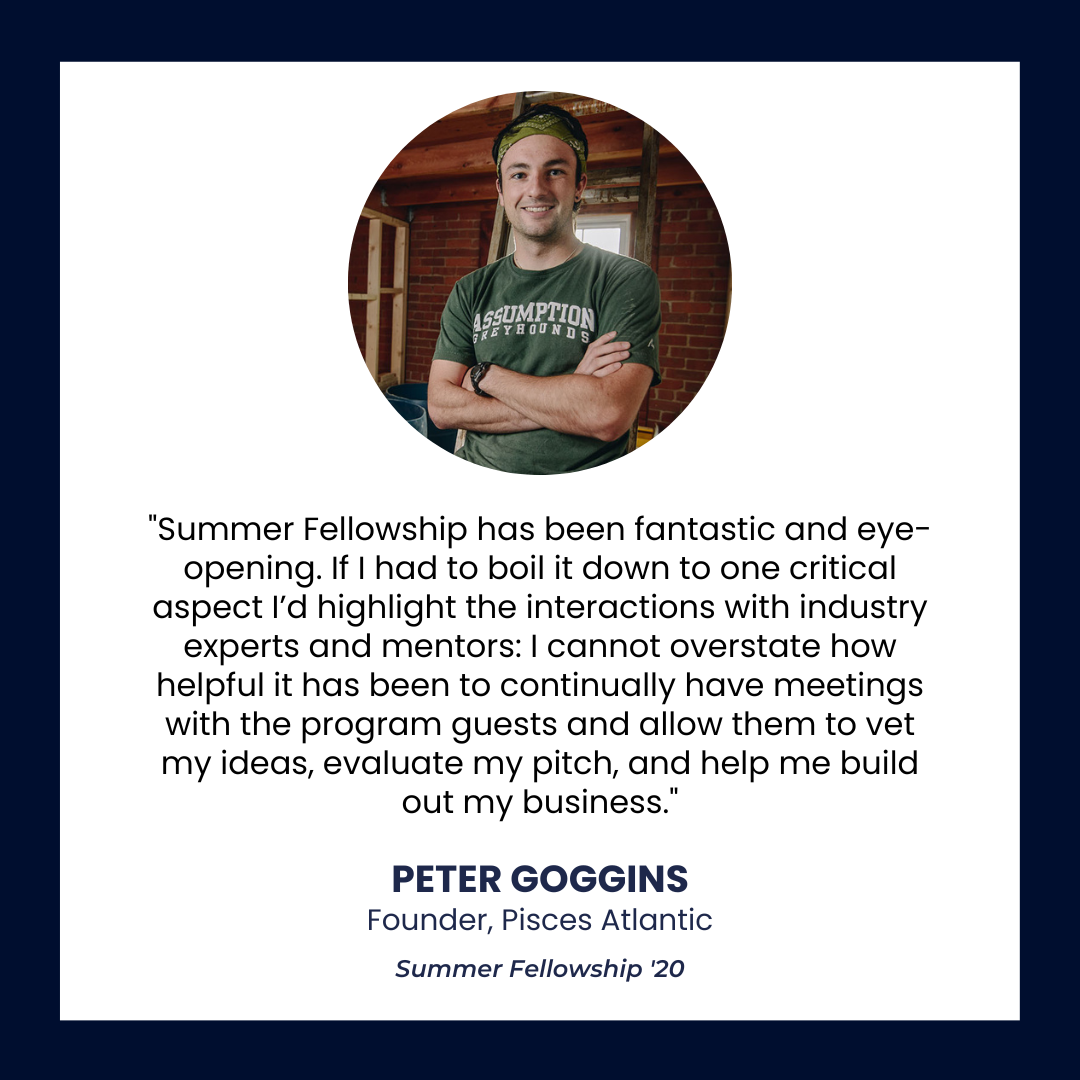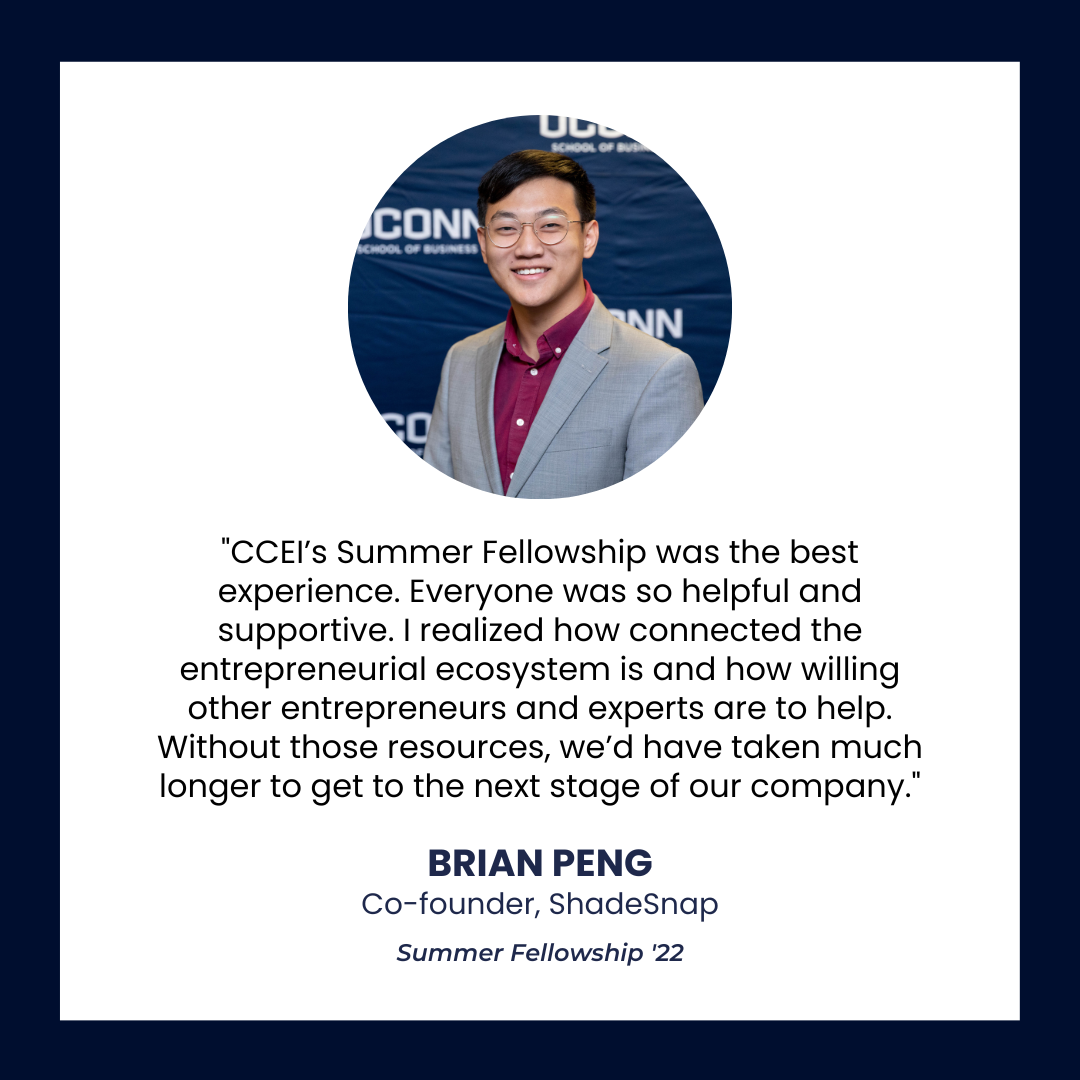 Joining A Startup Team As An Entrepreneurial Lead (EL)
Become an Entrepreneurial Lead for CCEI!
This opportunity is open to students (undergraduate & graduate) who wish to be paired as the Entrepreneurial Leads (EL) to Summer Fellowship teams. You do not need to have your own idea or team; if there is a need or interest by the teams accepted into our program, we will work to match candidates from this application process with those teams.
Attend and represent their team for the duration of the 8-week program (3 days per week, 9AM-3PM)
Lead the entrepreneurial efforts associated with each weekly topic and be prepared to do a 5 or 10-minute presentation each week on the insights and progress made during this process to the rest of the cohort, and program instructors
Spend time outside of scheduled hours working with other members of the team (team leads, team members, and mentors) to update on the progress made in Summer Fellowship
Work closely with the team for direction and guidance throughout the progression of the program
This opportunity allows for students to work directly with a real startup, learn about entrepreneurship as well as the approaches to entrepreneurship.  This is a great way for students to build on the experiences they already have while learning entirely new approaches from hands-on opportunities.
OUR STARTUPS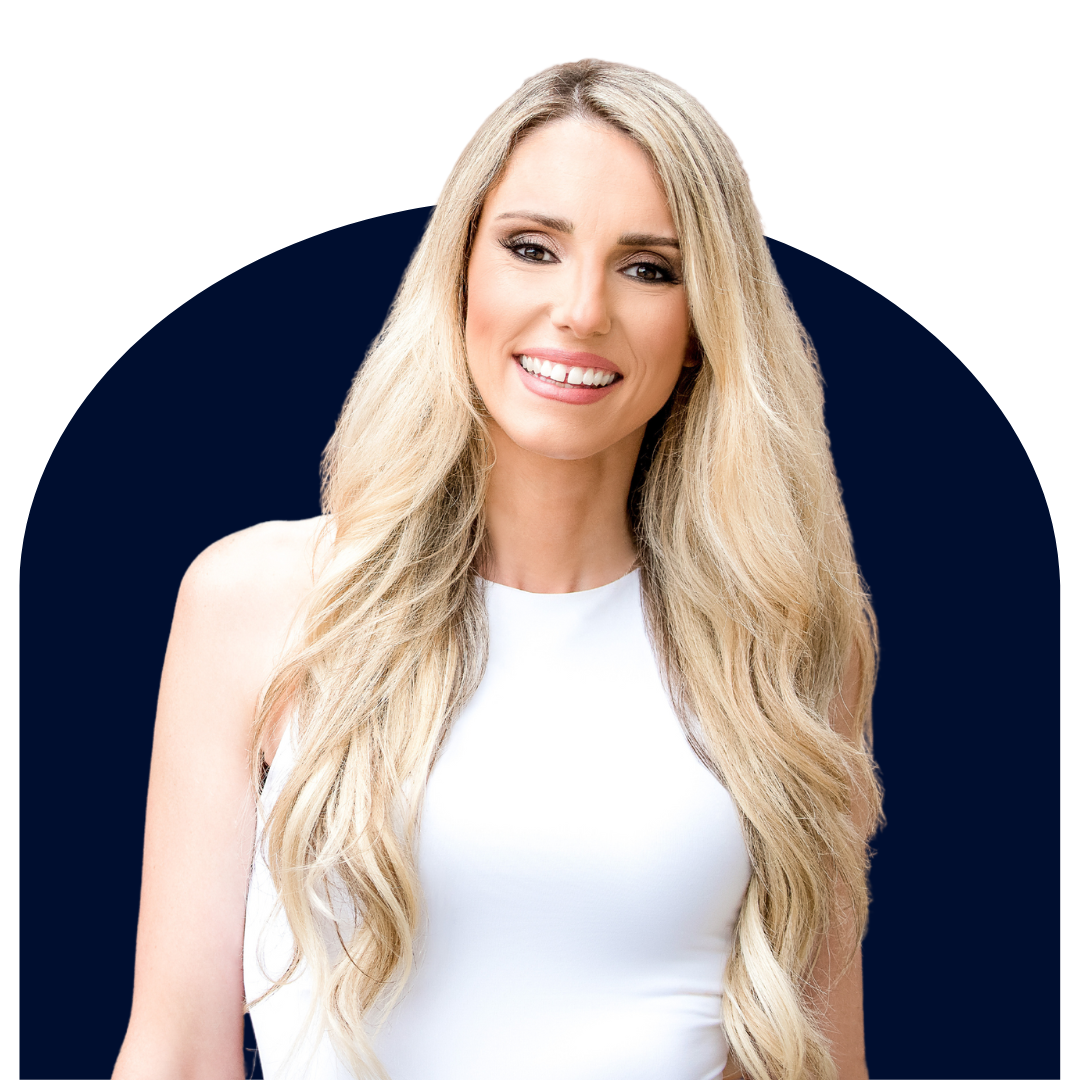 Jennifer Mathieu
Executive Director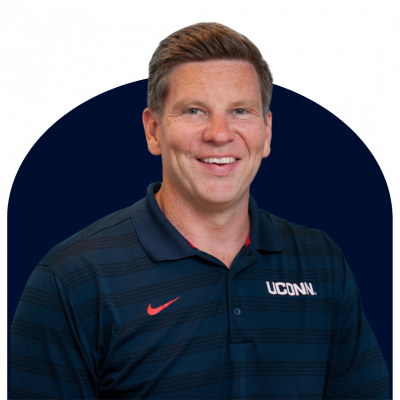 Rory McGloin PhD
Assistant Director of Communications and Program Development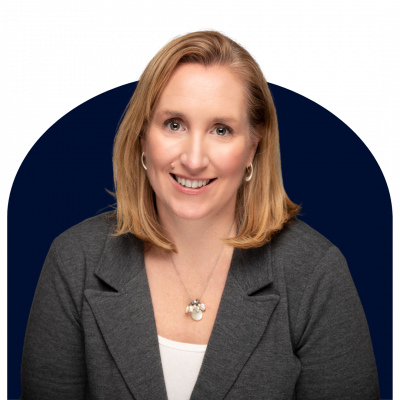 Michelle Cote
Assistant Director of Strategic Partnerships