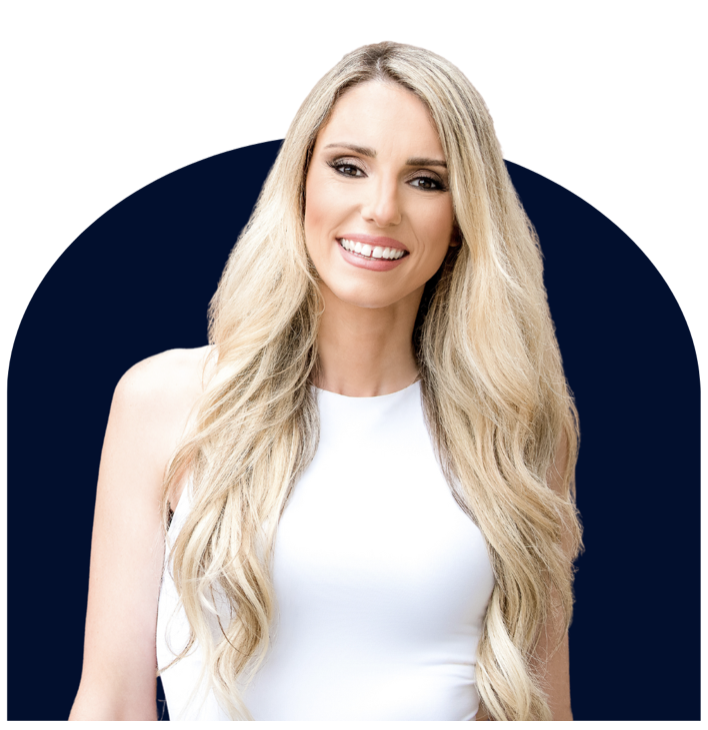 Jennifer Mathieu
Executive Director
Connecticut Center for Entrepreneurship and Innovation (CCEI)
School of Business, University of Connecticut
Jennifer is the Executive Director of CCEI and supports economic development by fostering initiatives for startups and small businesses at UConn, across Connecticut and to alumni worldwide. In this role she has helped to launch and grow hundreds of startups and several new programs and initiatives to support entrepreneurs. Jennifer is an entrepreneurship educator and teaches courses and programs to support entrepreneurs. In addition, she is a mentor within community organizations, serves on several advisory boards for startups, and works one-on-one with entrepreneurs through her consulting business. Jennifer is passionate about supporting women entrepreneurs and coaches them to leverage their skill sets and overcome mindset barriers to build the life and the businesses they have imagined.
As an entrepreneur herself, she founded Jennifer Elizabeth Design Studio, an inspirational carded jewelry company. JE Design Studio has partnered with brands and subscription box services, to include the creation of custom designs to distribute on a national level. The brand has received coverage in several gift guides, along with being featured in Connecticut Magazine. Her products are available online and in over 130 retail locations across the US. Jennifer was selected to the Hartford Business Journal's 40 Under 40 in 2021, and the Connecticut Magazine's 40 Under 40 in 2023.
Jennifer earned a B.A. in Psychology from UConn, an M.Ed. in Higher Education Administration from Springfield College and an Executive MBA from UConn.
Jennifer's Leadership Philosophy
My leadership philosophy is rooted in inspiration and creativity: inspiring others to create the life that they dreamed. I lead by motivating others, encouraging them to see beyond their fears, helping them to question the way things have always been done, and inspiring them to create change. I lead by challenging others to be the best versions of themselves, to learn new ways of thinking, and empowering confidence to take on something new.
For entrepreneurs, I create a space to step outside of their comfort zone and create innovative solutions to some of the world's greatest problems. I believe that entrepreneurship is personal. It's a way in which we take our wildest dreams, our passions, and our hopes, and make them a reality. I believe to pursue a passion is to be inspired – and I am fueled by inspiration – inspiring others and being inspired myself.
I want to show up every day as the best version of myself. By living and leading in that way, I hope to create a world in which others are confident to do the same.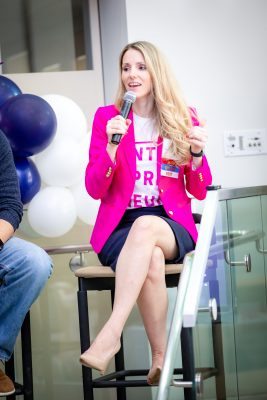 Her Core Values:
INSPIRATION
It fuels my fire and allows me to build high performing teams and entrepreneurs. It strengthens my desire to do what I set my mind to.
CREATIVITY
Looking at challenges through the lens of possibility and creating something where nothing existed before.
LOVE
Living and leading through love elevates connection with others and brings with it a deeper sense of self-awareness, confidence, and compassion.
CURIOSITY
Natural desire to learn, grow, explore, to try something new, and to do differently than what has been done before.
AUTHENTICITY
Understanding of my personal values and my professional goals and making decisions that are in alignment with them.