Conveying the level of exuberance that was felt as I opened my hotel curtains on Friday morning may be a tough task. I fear that this remarkable amount of excitement may not resonate with the readers who do not have the pleasure of being faced with this breathtaking view of Jerusalem. Today marks the weekly holiday of Shabbat, where people come together with their loved ones to celebrate their unconditional bond with each other.
After enjoying lunch served up from the hospitable staff at the hotel, our group ventured to a spot that holds vast significance for anyone whose heart allows them to evoke empathic emotion. This stop is known as Yad Vashem, a museum that documents the atrocities of the holocaust.
Because of the immense devastation that came as a result of the Third Reich, the presence of somber sensations upon the onlookers of such an exhibit is expected. However, what was surprising to me was the sadness that came from observing the bleak expressions on the faces of viewers who appeared to be of Israeli descent.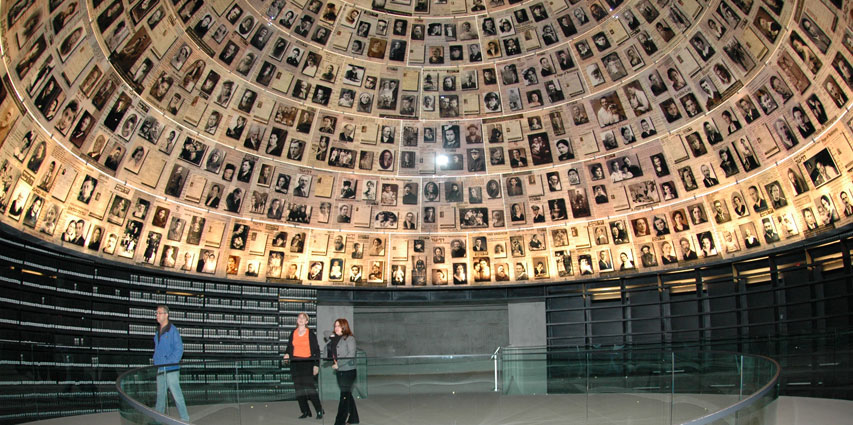 Having a first hand look at the brutal effect that those unthinkable events had on people whose ancestors were likely a part of it provided me with a perspective that enabled me to consider the occurrence in more realistic terms. In this moment, I was not a privileged American student listening to a teacher lecture on some catastrophic event that took place during World War Two; nor was I an insensitive homebody watching some 'History Channel' special for the purpose of entertainment. No, this was not the case. In this moment, I was rubbing shoulders with men and women who knew the heartache of visiting a grave sight that was dug because of the inhumane decisions of Adolf Hitler, and felt the raw pain that comes from envisioning a relationship with grandparents that they were never able to meet. As I stood there with my spirits in a downward spiral, all I could do was hope that the people that I was empathizing with somehow understood that I felt for them dearly.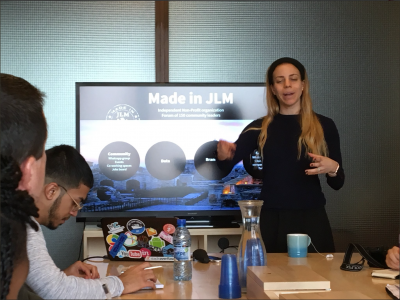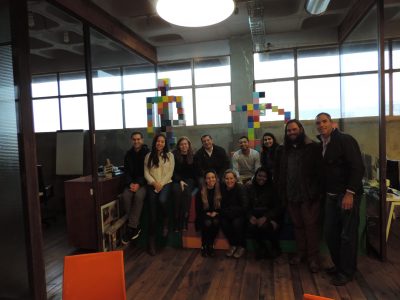 Although I was so deeply touched by the sights at Yad Vashem, I had to seek composure as our group was set to meet with the staff that is responsible with running the well-renowned company, "Made In Jerusalem". Just as a valuable experience was gained just hours before inside of the museum, the same was achieved inside of these walls. The interesting talk helped add to the foundation of my business acumen, showing me new methods to approach opportunities that can lead to financial growth. I am thankful to have been given the chance of sitting in the same room with individuals of that stature, because I have a firm belief that the strategic tools learned from that meeting will one day help me build something substantial in the arena of wealth.
Although this day was already one that would not soon be forgotten, it would have felt incomplete without getting in on the holiday festivities. Luckily, thanks to a lovely host family, my group was welcomed to a dinner where not only was the food abundant, but also were the compassion and generosity. The singing of faith-laden songs, drinking of domestic wine, and discussing of the nation's happenings made me feel as if I was a part of their community. I appreciated their willingness to let a stranger into the their home and treat me as if I was one of their own. Because of that, I will always have a special respect for the people of Israel. Although I am aware that one family cannot represent an entire country, the way that I was treated inside that house combined with the genuine feeling that I received from the people on the street gave me enough evidence to maintain a favorable view of this region long after I land back in America.
Post written by:
Jonathan DaCosta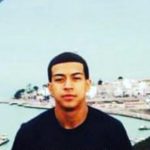 My name is Jonathan DaCosta, a junior majoring in biology and minoring in economics with the plan to matriculate into a physicians assistant program after earning my Bachelors degree. I hope to get a great understanding on what it takes to become an entrepreneur and how these accelerators innovated their company so quickly. I want to be a well-rounded individual in the business field and in the medical field.
---