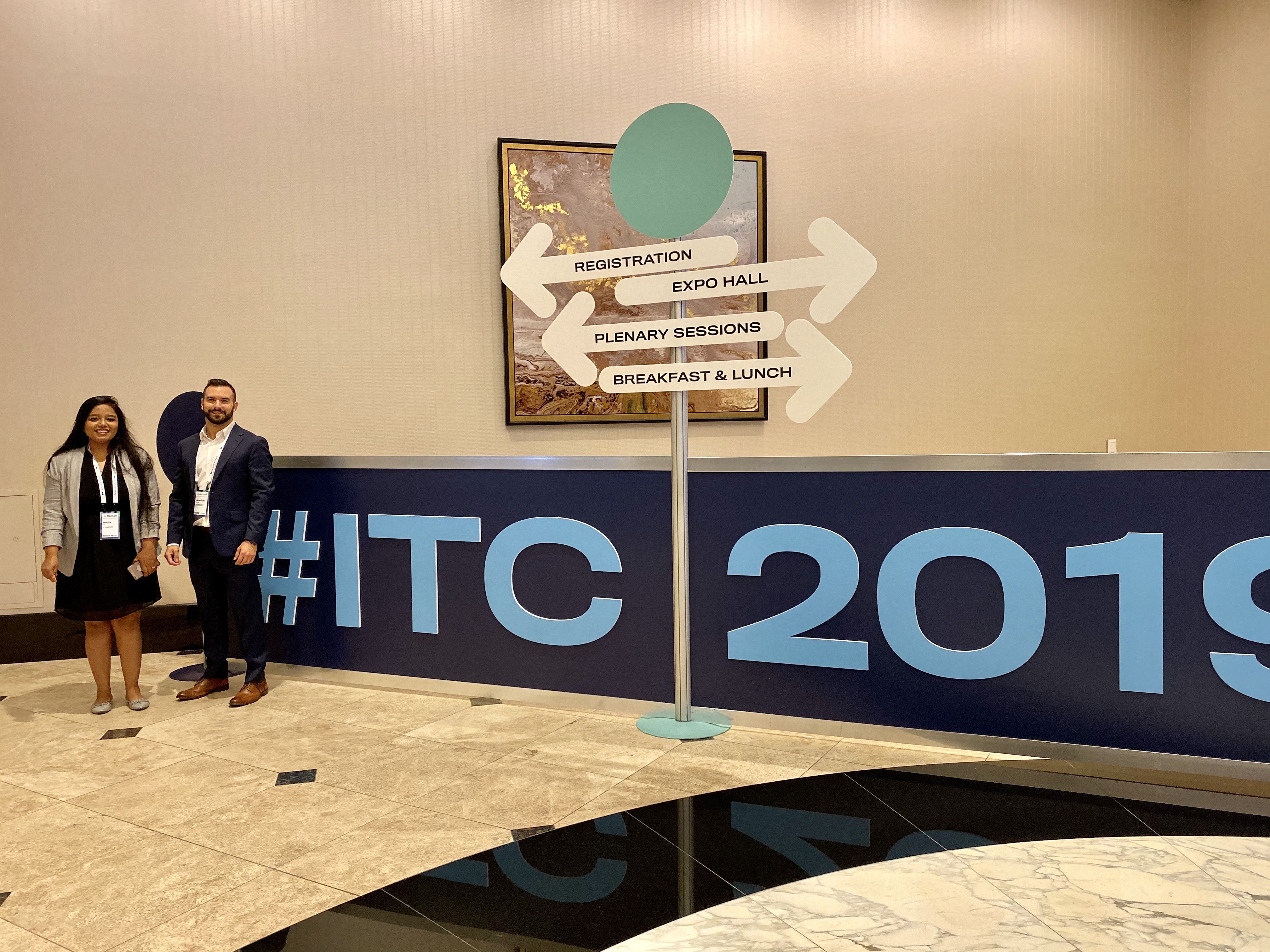 When I first received the news that I'd be lucky enough to attend the InsurTech Connect conference in Las Vegas, I didn't exactly know what to expect. At the time I was only two weeks into my InsurTech Venturing course so I was still very early on into my exposure of the concept of "InsurTech" and I didn't quite realize the significance the concept has on the changing landscape of the insurance industry. Little did I know that what I was about to discover on my trip was going to open my eyes to so much potential improvement for the insurance industry…
The week started off with an elaborate welcome reception and networking event held at the Wet Republic Ultra Lounge just outside of the MGM Conference Center where InsurTech 2019 was being held. No, a Vegas style pool party was not awaiting us, but here attendees of the event had their first opportunity to meet other industry executives, entrepreneurs, and investors who were all excited to learn and gain insight from one another in the week ahead.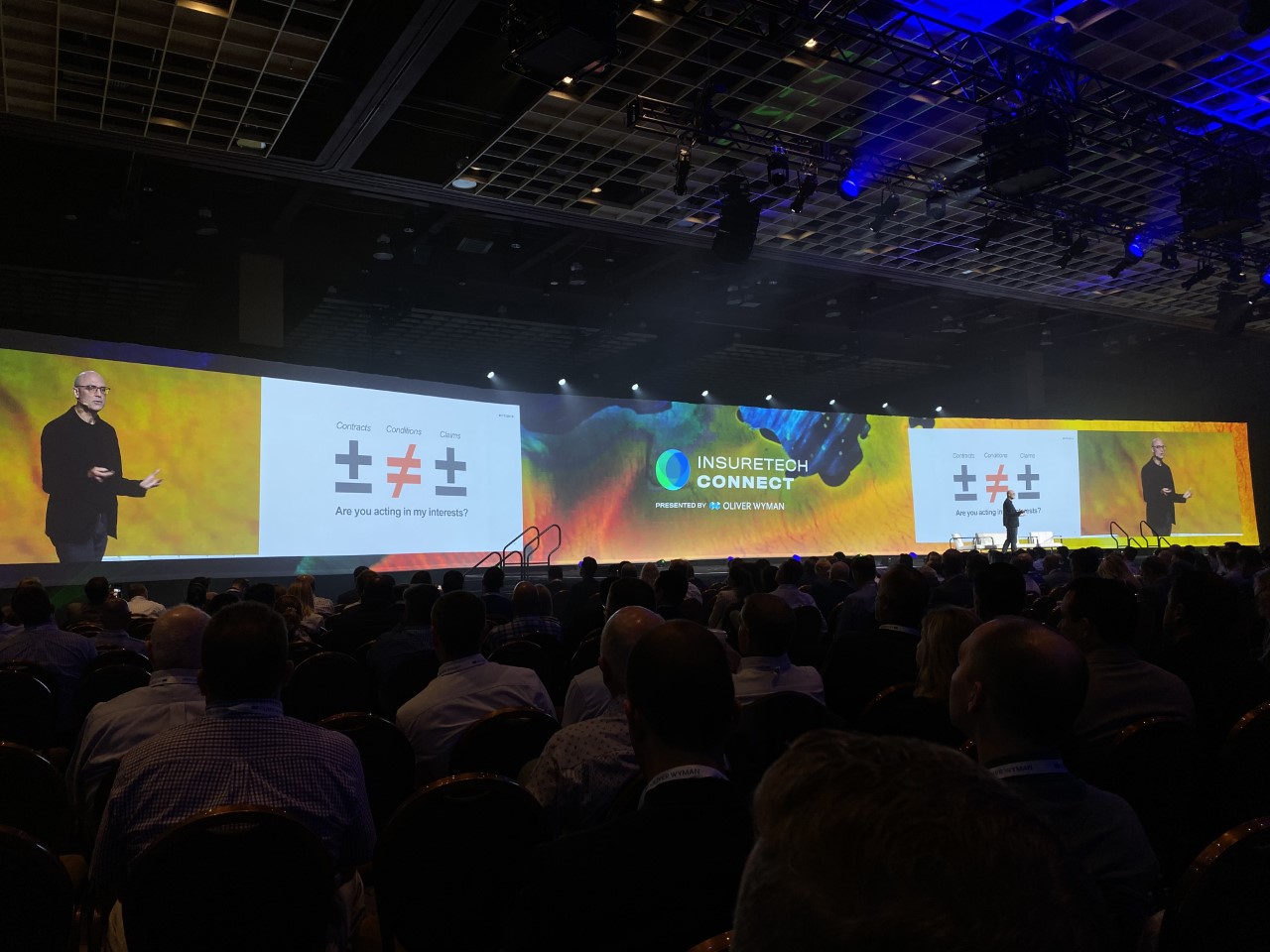 The main event began the following morning with a kick-off session hosted by InsurTech Connect Chairman and Co-Founder, Caribou Honig, and Leppincott's Chris Colborn who together really set the stage of what to expect at the conference. Their speeches honed in on a theme generalized around an industry in need of change. Insurance hasn't always been a motivating and exciting purchase for consumers, so it's important for industry leaders to change their strategic mindset from "insuring people" to instead being in the business of "assuring people" in order to produce value that hasn't historically been recognized in the industry before.
A number of plenary sessions followed including a very interesting presentation by Allstate President, Glenn Shapiro. In his presentation, Glenn did a really great job framing the perspective of how essential disruption will be to the future of insurance. When you think of it, pretty much every other industry from banking to entertainment has already been disrupted by the rapid pace of technological innovation in recent years, while the methods of traditional insurance has remained generally stagnant all along. He emphasized that for insurance to feel relevant to consumers in the coming era, insurance companies have to leverage innovation and technology in order to demonstrate that insurance can do more for customers. He used the process of an automobile claim to demonstrate this concept. Despite advancements made in GPS and APIs, it can still take ten or more days for an auto claim to become fully processed and this timeline hasn't generally improved in well over twenty years. Coincidentally, Glenn's presentation was shortly followed by the unveiling of a new State Farm product, Cumulus Auto, which is a claim submission app that leverages AI technology along with your smartphone camera to measure the damage of an automobile accident. Developments like Cumulus Auto are sure to improve upon claims processing time and hold the potential to become revolutionary improvements to the way we deal with auto insurance.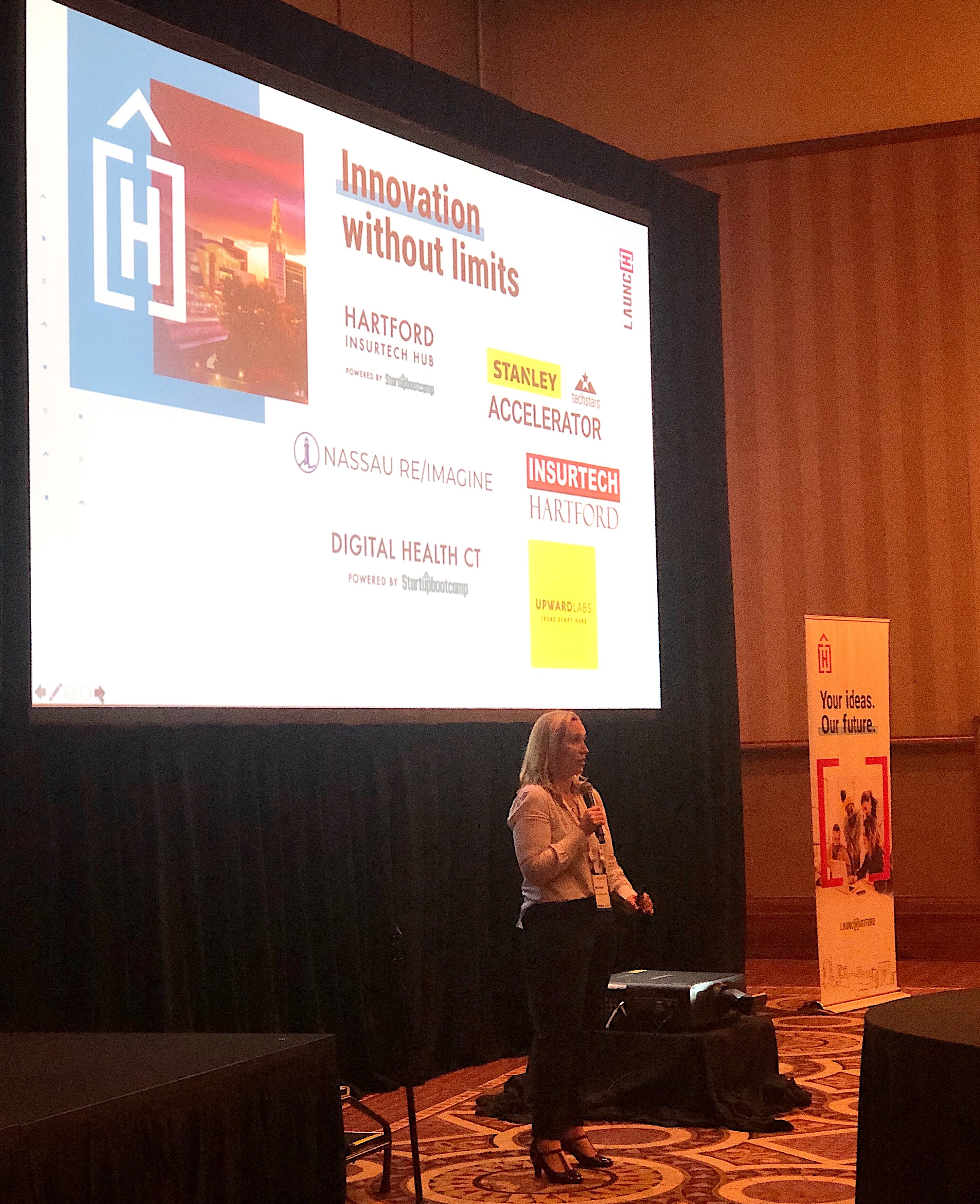 During my time at the conference I was also fortunate enough to attend the Launc(H)artford Investors luncheon, where I received an exclusive inside look into the pitch the Launch board gave to a group of venture capitalists seeking to find investment opportunity within Hartford based startups. A number of Hartford based insurance leaders from companies both small and large were involved in the presentation, including Mayor Luke Bronin and co-CEO of local InsurTechstartup Pineapple, Matthew Elan Smith. It was amazing to see the greater interest of opportunity at bay for the city of Hartford. It was noted during the presentation that Hartford went from having zero to forty InsurTech startups centered here in the city in just the matter of two years, which is great testament to the success of Startupbootcamp's Hartford InsurTech Hub accelerator. Exposure to VC interest didn't end at the lunch as the conference also hosted a massive Expo showcasing hundreds of InsurTech startups and investment firms. It was very interesting to see the level of potential partnerships being formed throughout the week.
In retrospect, I can honestly say that InsurTech Connect 2019 was an educational experience beyond anything I could have imagined and has truly revved up my excitement for what's to come in the world of insurance! It is clear that we are only at the cusp of what's sure to be some really incredible opportunity for bettering the insurance experience for all.
---