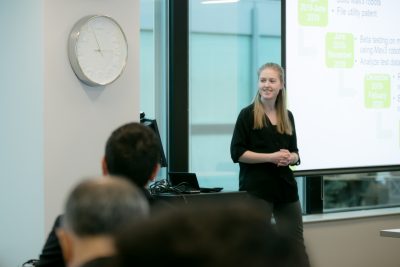 Land Maverick started in May of 2017, used as a senior design project for Emily Yale's undergraduate work, and then took a pause in 2018.
Land Maverick has four engineers and one business student behind it right now. Everyone brings a different skill set and background to the table, wrapped up in a lot of passion to see a product through from inception to market. 
We build autonomous measuring robots, which collect soil data, to help golf courses and farms have an easier time managing their property. 
By the end of Summer Fellowship, we hope to have our 3rd prototype completed and have ironed out a significant number of assumptions in our business plan. "I am extremely happy to have the special opportunity to work on this project full time with mentorship and support from UCONN". -Emily Yale
---