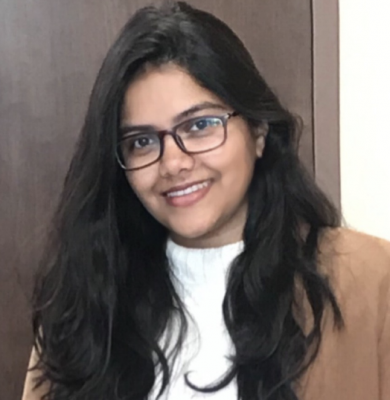 I'm a Business Analytics graduate candidate with a 3 year professional career at Deloitte in consulting US-based & European businesses. With a background in implementing data infrastructure  and building business intelligence platforms, I enjoy breaking complex problems into smaller, more manageable pieces. I'm passionate about using my core strength – data analytics, to pivot critical business decisions around marketing and sales strategy. I believe that versatility is my forte, with an ability to handle crises, I'm quick to adapt to changes. Consulting for businesses, large/medium/small, and helping them reach the next level is where I thrive the most.
At Verge, I saw the potential to create tangible impact through my prior consulting experience and my learnings at the Business School. This was an opportunity to not only bridge the gap between my analytical and business skills but also work with a diverse peer group at CCEI & CT SBDC. To be able to help small businesses navigate through the pandemic and work on a different style of business problems drove me to choose the Verge program this summer.
What I'm looking forward to most is to meet with business owners and discover areas that challenge my current skillset and potential projects that give me the chance to explore and hone new skills. In contrast to the larger organizations, I'm excited to learn about challenges that come with projects from local owned businesses. I'm also honoured to be associated with mentors and business advisors from both CCEI and CT SBDC and hope to gain valuable insights from them through my time at Verge.
---