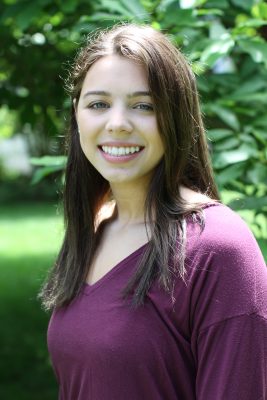 The VeraDermics team is composed of several dermatologists who treat warts on a regular basis. Like many other physicians, we are unsatisfied with current treatment options for pediatric warts. Existing methods are either painful, ineffective, or both, which means many children leave the doctor without getting treated. 
To solve the problems with current wart treatments, we invented the 1st ever kid-friendly and easy-to-use wart treatment. Our product, WartPatch, combines the most effective wart treatment with a kid-friendly drug delivery platform. WartPatch uses a dissolvable microneedle patch to deliver immunotherapy. Microneedle patches are established, patient-friendly technology that go onto the skin like a band-aid, and the microneedles dissolve into the skin which releases immune stimulating medication. Immunotherapy is a treatment that gets the body's own immune system to fight off the wart virus. 
It has proven especially effective in treating warts in children, but is typically too painful in its current injectable form. This process of administering immunotherapy in a microneedle patch would be virtually painless, and thus an excellent fit for the pediatric market. 
Many people have validated the potential for WartPatch, as we have been selected grand prize winners of MIT Hacking Dermatology, The Blue Health KC Venture Creation Challenge, and Connecticut Business Plan Competition. We are also participating in UConn's InQbator Program, and we have been accepted into the Pepper Hamilton Emerging Growth Program for intellectual property legal representation. Apart from Summer Fellowship, we have also received funding from UConn Get Seeded and the Texas A&M New Venture Competition. In total, we have raised $130,000 of non-dilutive funding. 
Currently, we are partnered with the Southwest Research Institute to create a trial-ready prototype. We have also filed a provisional patent. In addition, we have partnered with dermatologists to perform an investigator initiated clinical trial once our prototype is completed. 
Our core team is composed of several highly-skilled members with expertise in biotechnology, life sciences consulting, and corporate logistics. Dr. Reid Waldman is a dermatology resident at UConn is the company's COO and expert on clinical trials. Dr. Timothy Durso is a dermatology resident in San Antonio and the team lead in preclinical design and execution. Dr. Madeline DeWane is a recent graduate of the UConn school of medicine, the company's CSO, and is completing her internship at Yale New Haven Hospital. Dr. Ming Lee is a dermatology resident at Boston University and will be directing FDA regulatory compliance. Kyle Ryder is a life sciences consultant for early stage startups at Trinity Life Science partners and is the head of business development. Dr. Steven Waldman, a former hospital CEO, CFO and Board Chairman, is serving as the company's CEO. Audrey Worth, an undergraduate molecular cell biology major at UConn, is an intern for VeraDermics and liaison to CCEI's Summer Fellowship. 
At Summer Fellowship, we have enjoyed learning about value propositions and customer personas and how critical it is to understand these areas before a startup even considers entering the market. We have also gained valuable insight from mentors such as Nicole Wagner, the CEO of LambdaVision. Nicole offered advice on grant writing from her own experience. We are most looking forward to learning more about marketing and brand development at Summer Fellowship. We currently have a company website (www.veradermics.com) and LinkedIn page, and we would love to explore ways to further develop these avenues and additional opportunities for marketing. 
---