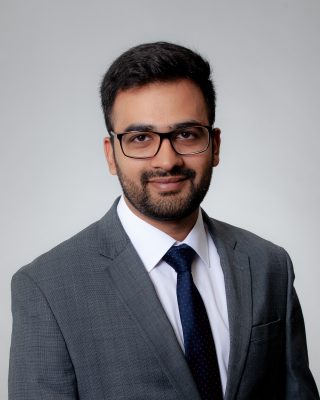 Being a technology and startup enthusiast, I could not have found a better opportunity than Verge Consulting to mark the end of my first year at UConn School of Business. Software Engineer turned Entrepreneur, I have spent the majority of my professional experience turning ideas in products and products into businesses, going Zero to One as they say in Silicon Valley. The highlight of my professional journey has been the LegalTech venture Lawyered, which I started in 2015 to help startups gain accessibility to legal services. The business went on to help over 6000 startups get legal assistance before getting acquired in late 2018.
Although I picked up valuable knowledge in product management, analytics and marketing strategy, most of what I learnt came from the 'school of hard knocks'. The MBA program at UConn is helping me build a stronger business acumen and foundation, while interning with CCEI and CTSBDC is helping me put these learning into action. This was the primary reason why I chose to intern with Verge, as it would give me the opportunity to work with multiple companies across industries and customer segments and would also help me understand the business landscape in the United States.
Halfway through the internship, I must say, the experience has surpassed my expectations in every way possible. Firstly, getting introduced to and interacting with a dozen of really smart startup founders has elevated the whole learning experience. Everyday I get to learn things that are hard to achieve from a classroom environment. Secondly, with every business being at a different stage of business, consulting businesses on the challenges/tasks at hand is providing me with knowledge not only on different facets of a business but also the entire business lifecycle.
The Verge journey till now has been exhilarating and I feel sad that it will eventually come to an end, as it seems to be the perfect place and position for anyone looking to get into consulting. I hope the value I provide to the clients goes far beyond this summer and brings them success for years to come.
---