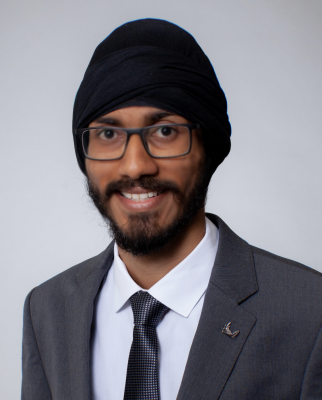 Coming from an IT Consulting background, I have benefited multiple projects with technology consulting and process reengineering and helped my employer secure various contracts from Japanese clients. Business requirement analysis, developing key metrics and technology upgrade recommendations were my areas of expertise while programming, data visualization, and data integration were some of my other responsibilities. I was very excited about the analytics aspect of my job which is why I decided to be an analyst after gaining considerable professional experience. Finding the domain where my forte of analytical skills could be applied, I recently chased an opportunity to serve as a Marketing Analyst Intern with a Startup in educational domain wherein I used analytics to strategize and lead business development activities for the company resulting in new contracts and increased profit. I have learned and implemented skills such as driving promotional campaigns, analyzing key performance indicators, market research and developing business models. I now aspire to take this exploration further with Marketing and Analytics Intertwined.
While working on programming and analytics made me technically sound, working with people from different countries made me culturally agiler, hands-on interactions with stakeholders from different levels of organization honed my interpersonal skills such as handling complex issues, technology consulting and negotiation with clients among others. The entire episode made me discover the finer nuances of team management, developing insights, problem resolution, market research and driving business development activities which I would bring to the startups this summer.
Looking for multiple opportunities and working on multiple projects was going to be a time-consuming task and I had lot of ground to cover before I transition into a business analyst role and therefore I decided to find one opportunity that will allow me to get exposure to multiple projects in multiple domains within limited time frame. In my circumstance, Verge Consulting was the best option for me.
This opportunity will help me explore broader horizons of analytics, marketing, and business planning and implementation as well as have hands-on experience on real assignments with a chance to draw conclusions and give recommendations to improve performance. I believed that this opportunity will serve as a linkage for me to have a transition from an MBA student to a Skilled Professional in the Business World.
The journey so far has been very much rewarding and has given wide exposure to consulting space through work-assignments with different startups in diverse domains. It enabled me to understand the know-how of business and get better insights into how startups work. The brainstorming engagements with CCEI Mentors, CTSBDC Consultants and Skilled Peers have helped me learn a lot so far and I am expecting more to come in the upcoming weeks. This opportunity has allowed me to visualize the impact of my gained knowledge and experience by working on competitive assignments to unwrap the answers to Why, What and How of Consulting which will prove beneficial for significant fulfillment of my career aspirations.
More conspicuously, I am looking at developing and polishing skills such as analytics, market research, business strategy and development which will serve as a foundation in my future career as business analyst. I would love to be a part of business teams to complement the technology team and deliver tangible and purposeful transformations. Delivering tangible and purposeful transformations, gathering and analyzing information, formulating and testing hypotheses, and developing and communicating recommendations, are few of the activities that I want at the core of my job. The most rewarding component is – when I excel into a full-time role, all the experiences and procured skillset with Verge Consulting Program will enable me to hit the ground running from Day 1.
---