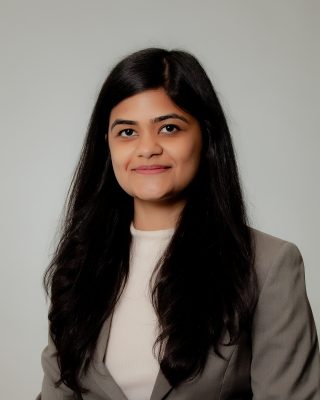 I'm excited to work with the Connecticut Center for Entrepreneurship and Innovation (CCEI) at UConn and the CT Small Business Development Center (SBDC) as a Business Consultant Intern this summer. Coming from a software engineering background, I have worked with product owners and stakeholders across many cross-functional teams in India, UK, and Europe. This experience along with my MBA coursework has greatly enhanced my strategic thinking, problem-solving, and planning skills. It also helped me understand business and consumer needs. During my last semester, I participated at CCEI Accelerate UConn, a program in which an entrepreneurial team is trained to determine the market viability and opportunity for a business challenge. During this program I first built interest towards Verge Consulting.
As a verge consultant, I am able to apply my analytical skills and business knowledge across various projects from different industries. The sheer diversity of the work is what attracted me the most. This experience will help me develop in a way, where I can tackle any business problem, regardless of the industry or role it belongs to.
Additionally, I receive valuable guidance from mentors and co-workers from a wide spectrum of professions, consultants and business advisors, to name a few. This is also an exciting opportunity to work alongside, learn from and make recommendations to entrepreneurs with new and unconventional products. I believe that there is no better way to get a hands on experience than working for a startup since the environment is conducive to innovation. The less emphasis on hierarchy translates to getting your hands dirty properly. Also, working with startup owners will be enlightening on how to drive innovation in myself and others.
My career goal is to work as a management consultant for a financial or consulting firm. To achieve this goal, I am eager to learn all there is to know about the field by gaining as much practical exposure as I can during my time at Verge.
---