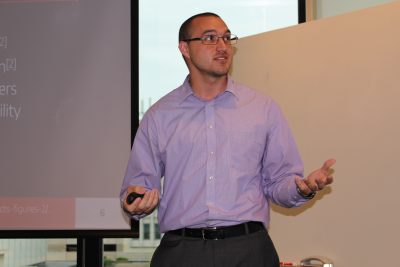 UConn School of Engineering graduate Trevor Svec and undergraduate student Philip Gitman are designing self-extinguishing candle accessories, a venture they call WickAway.
Not only does their product promote safety, but it can be used with any candle and also is aesthetically pleasing, with stylish designs that will complement any home interior.
Entrepreneurial lead Svec states that the team decided to join Summer Fellowship "to earn valuable business experience and learn how to grow WickAway into a company."
Svec feels that the most important lesson he has learned in Summer Fellowship thus far is how to build a business model canvas. By the end of summer fellowship he hopes to learn how to make a reasonable timeline for WickAway in the next few years.
---