And on the fifth day there was light! Up until this point in our trip, our understanding of what makes Israel's startup culture unique was almost entirely secondhand. That all changed today with our visits to a couple of successful Israeli "startups," and to an organization that is committed to building stronger business ties between Israeli and the US.
The day kicked off with our tour guide's daily download on what President Trump said while we were sleeping. One theme that has emerged during our trip is the strength of the relationship between the US and Israel – both politically and economically. Our guide's interest in President Trump's tweets and US policy is not a recent phenomenon, but rather reflects a bond that started in 1948, when, under President Truman, the US became the first country to recognize the Jewish State. President Trump's decision to see the Jerusalem Embassy Act of 1995 through has undoubtedly made US-Israel policy a hot topic of conversation, but it has also been a decision that has strengthened US-Israeli ties. Based on an admittedly limited sample of daily conversations with local Israelis, President Trump's decision is not as controversial as it seemed in the US. Interestingly, many of the Israelis that describe President Trump as mashugana (crazy), also tend to respect his chutzpah (boldness) – a trait that Israelis embrace in themselves and one which is often cited as a distinguishing characteristic of Israeli startup culture.
Billboards showing support of President Trump in Jerusalem
Our first meeting of the day was with the US-Israel Binational Industrial Research and Development Foundation (BIRD). Approximately 40 years ago, the US and Israeli governments established an endowment for the Foundation with the stated mission to encourage cooperation between Israeli and American companies by providing funding and assistance in facilitating strategic partnerships for developing joint products or technologies. The idea was to focus on technology that benefits humanity, not on profitability. Because of this, BIRD typically attracts startups in the life sciences or environmental sectors, or projects with longer lifecycles that tend to be less popular with VCs. Similar to the risk-free grants offered to Israeli startups by the Israeli government, if the venture fails, BIRD does not require repayment. It also does not receive equity or IP rights. Since 1977, BIRD has invested in over 1,000 projects, which have yielded direct and indirect revenues of over $10 billion. Over the years, two more endowments have been established – BIRD Energy and Home Land Security/First Responders – reaffirming and promoting the strength of the ties between the US and Israel through entrepreneurial collaboration.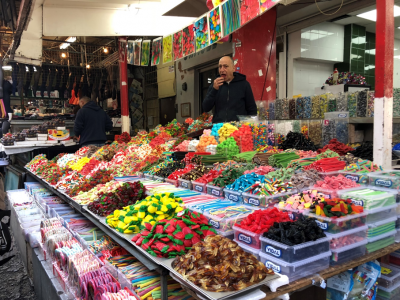 After a quick stop for lunch in Tel Aviv's Carmel Market, we travelled to the modern planned city of Modi'in to visit BriefCam, where we met with the company's CTO and Regional Sales Manager. We first heard about BriefCam during our visit to Yissum, Hebrew University's tech transfer office, on the first day of our trip. In the mid-2000s, Professor Peleg had the idea to develop an AI-driven technology that would make sifting through video as easy as running a search on Google. After having the U.S Department of Defense observe early prototypes – once again highlighting the strong bond between the US and Israel, this time in the university tech transfer context – the engine behind concept, Video Synopsis® began to be more seriously developed, and the company opened a US branch in 2010. The ability to analyze hours of CCTV footage in minutes, or the ability to allow users to search surveillance cameras for, say, every person wearing a red T-shirt or every person walking a particular path, can prove to be an invaluable tool in police investigations. For example, in 2013, the technology was successfully used in the Boston Marathon Bombing investigation to help identify the Tsarnaev brothers. Hartford is another city that utilizes the technology. Tom Edlund, BriefCam's CTO, credited Hartford with using the technology in innovative ways that has helped drive the development of the technology. Hartford takes a holistic view of safe city security and uses the technology in ways that promote the local economy by decreasing local crime. For instance, Hartford uses the technology to identify drug dealers to make the streets safer for pedestrians, and it uses it during Yard Goats games to make sure that the areas around the stadium remain safe. BriefCam offers a very impressive solution that cities like Hartford is helping to refine and improve. BriefCam is currently working to grow its sales force and target a variety of other industries from retail to urban planning.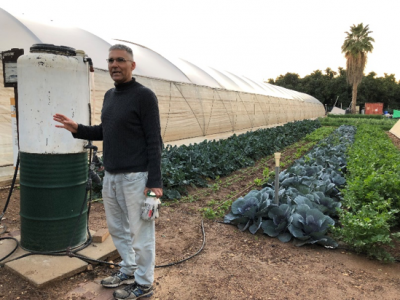 The final stop of the day was at Netafim, located on Kibbutz Magal. Netafim started as a drip irrigation system that was intended to address the local challenges of growing agriculture in a desert with a limited water supply, into a full agriculture solution that touches all aspects of the growing cycle. Netafim is beyond the startup phase and is now a global business that enjoyed over $1 billion in revenue last year. Our tour of the company included a tour of the facilities and the history of the kibbutz's communist roots and shared communal ideology, which underwent some changes when the community democratically voted to change the ownership model in 2004 in response to the company's success.
Post written by: Jonathan Hague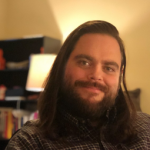 Jonathan Hague: I am currently a second-year law student at UConn Law School. I am interested in International Business Law. I enjoy traveling and experiencing new cultures.
---