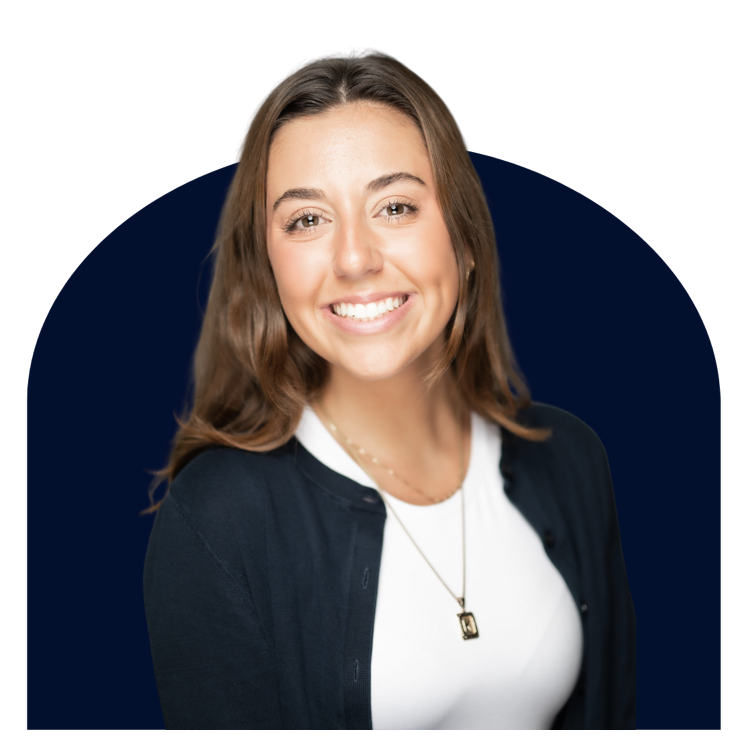 Kate Savinelli
Email | LinkedIn | Book A Meeting With Me!
Marketing & Database Assistant
Connecticut Center for Entrepreneurship and Innovation (CCEI)
School of Business, University of Connecticut
Kate Savinelli is CCEI's Marketing & Database Assistant. In this role, she assists with any administrative activities of the center, specifically in the areas of marketing, database coordination, and event execution. She supports and develops outreach initiatives for the center, including but not limited to: creating content for and posting on all social media platforms as it pertains to programming and upcoming events; assisting in the development and preparation of all publicity materials; composing and editing summaries or articles about news and events; creating and redesigning page content for the center's website; and making updates to any/all marketing and development efforts as necessary.
In addition to marketing efforts, she maintains and regularly updates the center's database, which contains all program participant information. Kate is regularly involved with the CCEI community as it pertains to student-founded startups and the oversight of student workers in the center. She is a professional member of the Global Consortium on Entrepreneurship Centers.
Kate has an extensive background in journalism, digital media management, and photography. She has written and executed content for organizations both in her collegiate career and in her postgraduate career. She has aided in the publication of multiple articles and projects, focusing on topics related to: journalistic press freedom issues, foreign affairs, cyberworld legislation efforts, and sports media.
Kate graduated from the University of Maryland in 2022, earning two degrees in; 1) Multi-Platform Journalism, 2) Criminology and Criminal Justice. She also earned a minor in Creative Writing. She spent all eight semesters on the "Philip Merrill Presidential Scholarship," awarded to her upon arrival at UMD for outstanding work in journalism.
During the winter term of her sophomore year, she studied abroad in Oaxaca, Mexico, taking a culturally rigorous course in photojournalism and travel writing. Amidst the global pandemic in 2020, Kate gained real-world communication and problem-solving skills working part-time for a local leasing office in Maryland, while continuing her online courses.
Her current work focuses on digital media and marketing efforts, as well as website design and branding, audience engagement, and database management. To view a more detailed background of Kate's personal and professional work, please visit www.kaspp.com.