Teaching & Research Programs
Propagating thought leadership in entrepreneurship and innovation through funding research and teaching projects, and organizing research seminars and events of consequence to business and society.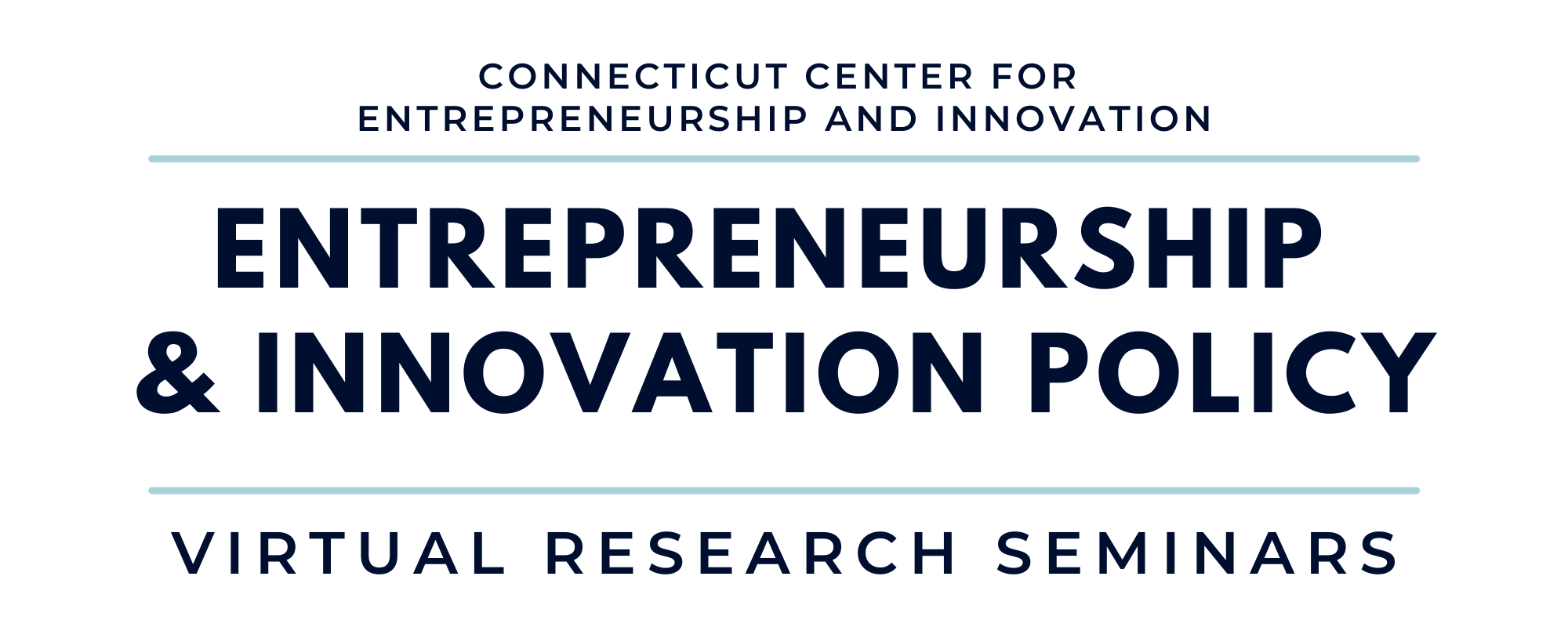 EIP Seminars
Governments and policy-makers around the world enact policies that affect technology, innovation, and entrepreneurship. An increasing number of scholars investigate these topics, having implications on policy design and program implementation.
This virtual seminar series will fill this gap—bringing together the insights from academia and policy application—thereby increasing our understanding of policy issues and building a forum for expressing these ideas and a supportive community to nourish them.
Discover Our Other Program Sectors:
Connectivity Programs: Fostering a diverse and collaborative community of students, faculty, and alumni entrepreneurs and innovators, all while supporting the greater entrepreneurship ecosystem within the State. Programs under this pillar include: Timely Topics, xCITE, Launc[H], our Student Ambassadors Program, our Mentor Network, and the Family Business Program.
Experiential Learning Programs: Experiential learning and internship programs engage students with startups and small businesses in Connecticut. Programs under this pillar include: Build Hartford, InsurTech Initiative, Verge Consulting, and the Entrepreneurship Internship Program.
Venture Building Programs: Supporting entrepreneurs and innovators across the University by providing funding, programs, and mentorship to help accelerate their ventures. Programs under this pillar include: Get Seeded, Traction, Accelerate UConn, Summer Fellowship, The Wolff New Venture Competition, and Entrepreneurial Bootcamp For Veterans (EBV).
Other Entrepreneurship Education Opportunities at UConn