The Family Business Program helps family businesses adapt and thrive in today's rapidly changing economic and business climate. Through business and family-systems programming, we help you prepare and propel your business through innovative business strategy, organizational structure, management practices, human resources, leadership development, and succession planning. Equally important as learning from such programming, the Family Business Program is a collaborative, member-driven initiative, allowing you to share challenges and solutions and learn from each other through our network.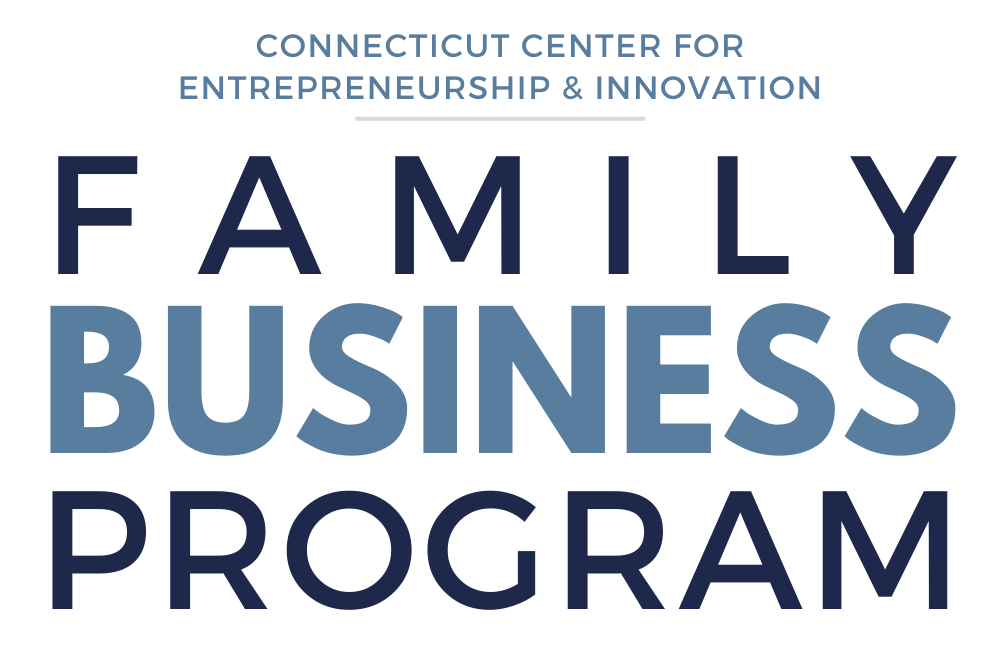 JOIN THE FAMILY BUSINESS PROGRAM
UPCOMING EVENTS:
Throughout the year, the UConn Family Business Program sponsors a variety of events and programs designed to bring maximum value to family businesses. These special events are collaborative events with organizations that support the family business ecosystem. Check back regularly for new events, or sign up here to become a member of the Family Business Program community and receive email notifications.
BUSINESS TRANSITIONS WORKSHOP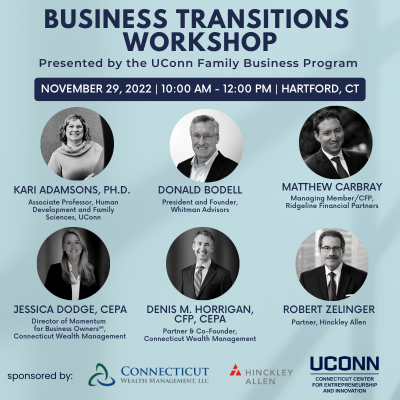 November 29, 2022 10am - 12pm at CCEI
A combination of lectures and working sessions, the Family Business Program Transitions Workshop will help you determine if it is time to consider a new business model. Work with professionals to create an action plan for the future of your business and leave with a highly achievable execution checklist.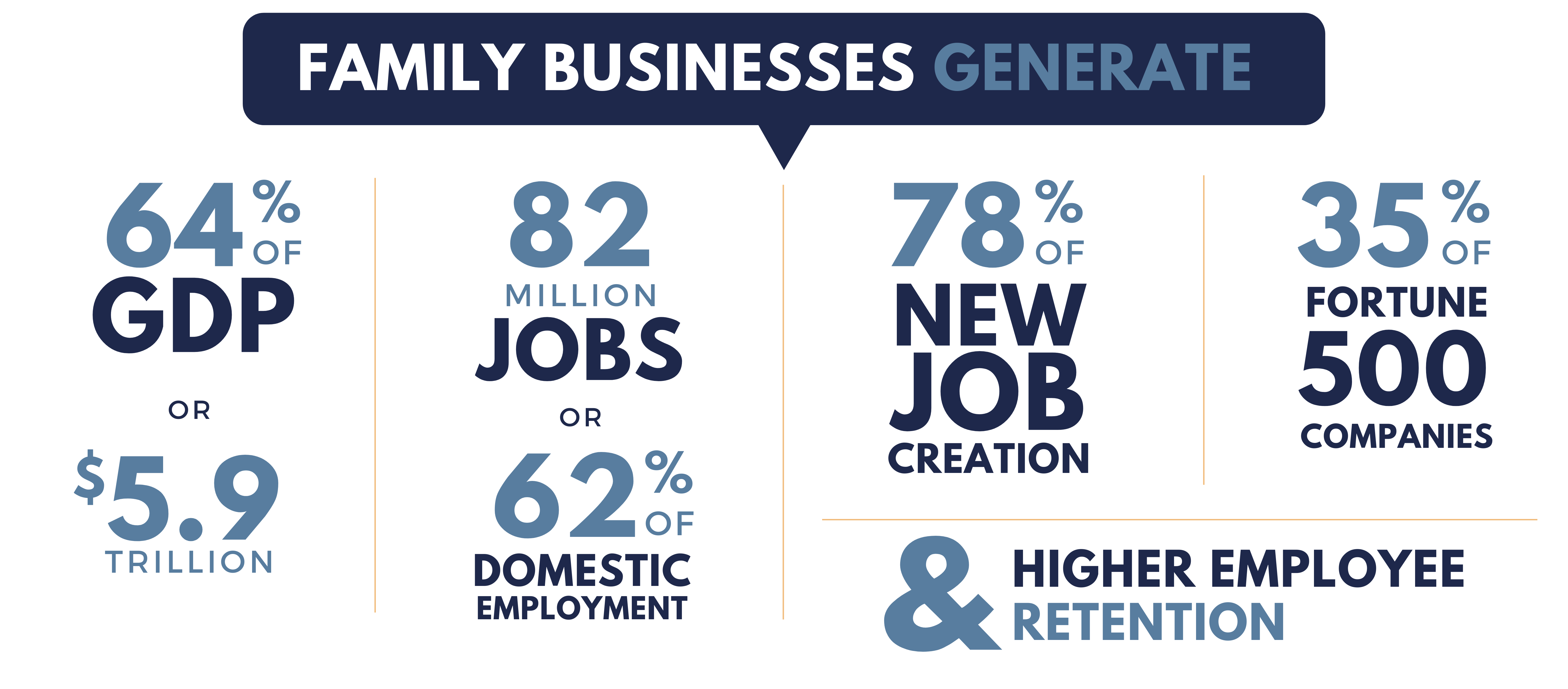 Family Business Program Partners: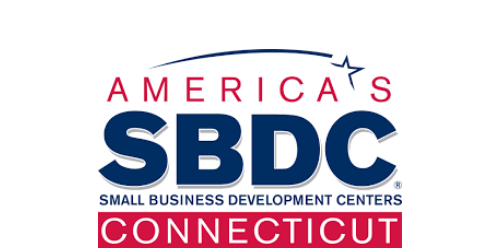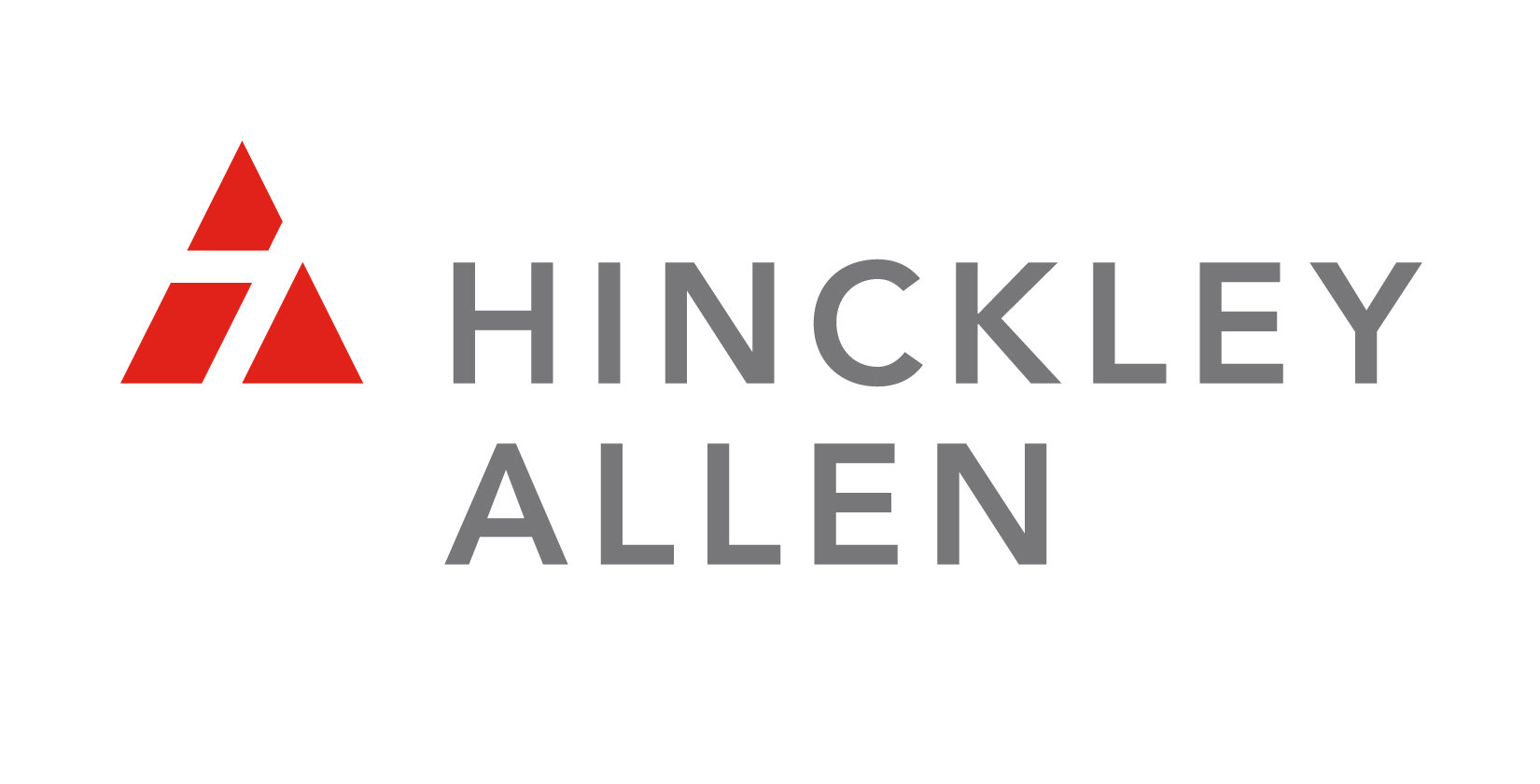 Program Contacts:
Robin Ann Bienemann
Entrepreneur in Residence, UConn Family Business Program
Connecticut Center for Entrepreneurship and Innovation
robin.bienemann@uconn.edu
Mehgan Williams
Program Assistant
Connecticut Center for Entrepreneurship and Innovation
mehgan.williams@uconn.edu