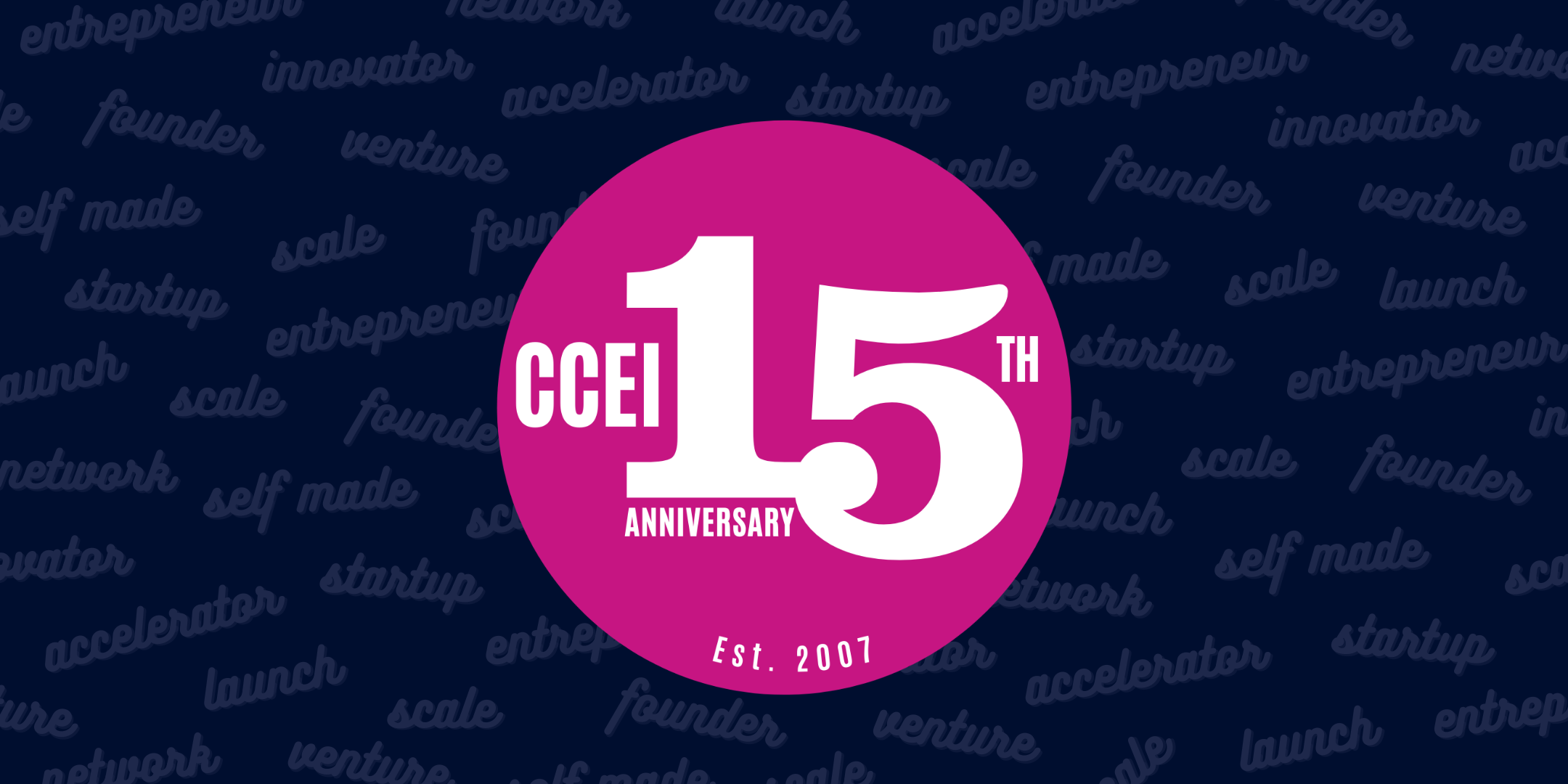 CCEI'S 15TH ANNIVERSARY CELEBRATION
Friday, December 2, 2022
9:00 AM - 5:00 PM


For our 15th Anniversary Celebration, please join us for a full day of inspiring conversations, workshops, networking and food!
*If you have any RSVP questions or event inquiries, please email michaela.hartl@uconn.edu*
Event Information
8:30 AM - Check-In
Check-in for the event will begin no earlier than 8:30 AM. Please remember to bring in your parking ticket for validation. For specific directions to our building, please look

 

here. 
9:00 AM - Welcome, Breakfast & Keynote Address
Join UConn President Dr. Radenka Maric for the keynote address.

 Radenka Maric was named the 17th president of UConn by the Board of Trustees in September of 2022. Dr. Maric's work has included overseeing UConn's technology commercialization initiatives, including licensing, patenting, and entrepreneurial ventures. President Maric values entrepreneurship at UConn and the positive outcomes of these initiatives for our students, faculty, and alumni.
10:00 AM - Entrepreneur Energizer
"In the long run (15 years+), it's the application of our entrepreneurial mindset that makes the difference." with Rory McGloin, Ph.D.
10:30 AM - CCEI Startup Expo
In recognition of 15 years of building businesses, we invite you to join us for the startup expo. CCEI program participants from the past and present have the opportunity to showcase their businesses and provide updates on their success. Featured businesses will have products available to interact with and to purchase.
11:30 AM - Networking Luncheon
12:15 PM - The Timeliest of Topics Panel
The "Timeliest of Topics" is a play on CCEI's Timely Topics series which is a
"live" podcast-style event where experts and experienced entrepreneurs share their thoughts on specific topics related to entrepreneurship. Instead of featuring one topic for this panel, we thought we carry on with the theme of "15" - featuring 15 different categories with questions derived from the audience.
1:15 PM - Breakout Session 1
A selection of inspiring, speaker-led, motivational workshops led by expert entrepreneurs
. 
Session A - Identifying and Communicating Your Core Business Value (Proposition) with Rory McGloin Ph.D.
Session B - Master your Magic with Matt Chavlovich
Session C -

Finding Your Flow As A Founder with Charlene Walters Ph.D.
2:15 PM - Breakout Session 2
A selection of inspiring, speaker-led, motivational workshops led by expert entrepreneurs
. 
Session A - Creativity In The Rapidly Changing World with Pete Sena
Session B -

Transform Your Business Through Meaningful Engagement with Your Customers with Amanda Slavin
3:00 PM - The Quick Pitch
3:30 PM - Wrap Up & Happy Hour