Wolff New Venture Competition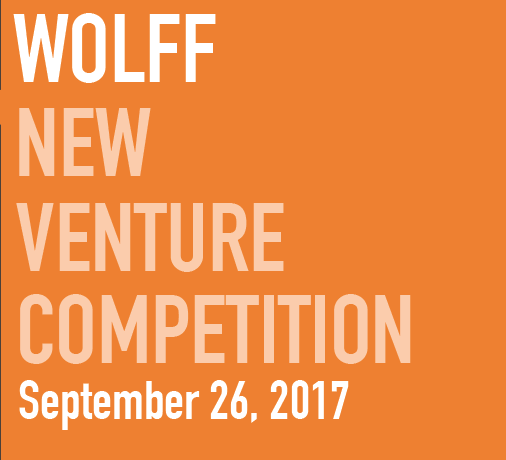 The Wolff New Venture Competition features 10-minute presentations by the top five entrepreneurial teams from the CCEI Summer Fellowship program, chosen on a basis of venture viability and value added to the market. A panel of venture experts decide which team deserves the Wolff Prize and the $15,000 accompanying it. 
This years competition takes place on September 26 and is open by invitation only. Contact jennifer.murphy@uconn.edu to learn more.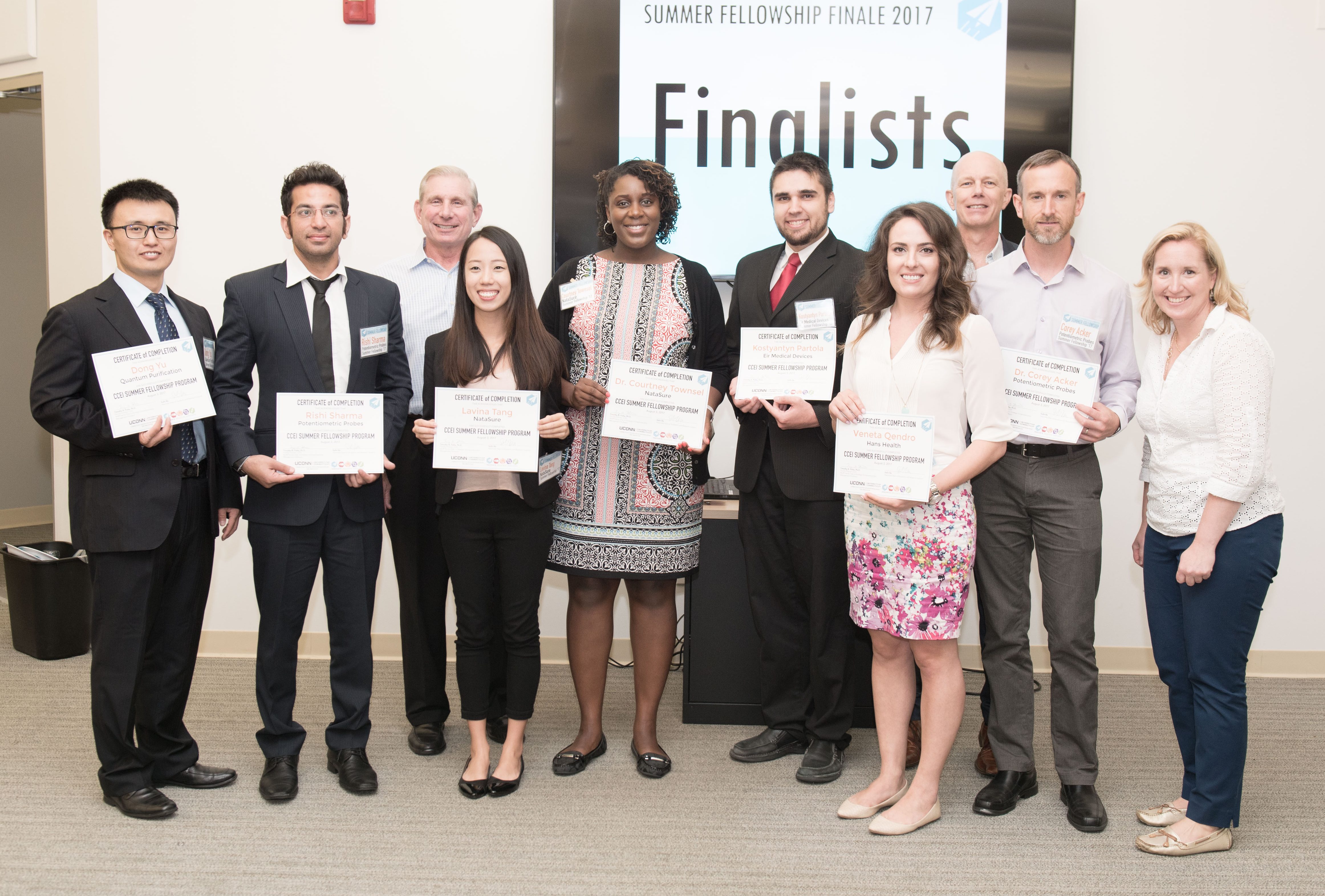 Wolff Finalists 2017:
Eir Medical Devices: Dr. George Lykotrafitis, Faculty, School of Engineering
Kostyantyn Partola, Graduate Student, School of Engineering
Developed a device designed to help physicians measure patients' blood viscosity, a traditionally un-used, but promising indicator of cardiac risk, and health for patients on dialysis and certain types of cancers.
Hans Health:  Dr. David Han, Faculty, UConn Health
Veneta Quendro, Ph.D. Student, UConn Health
Developed a new way to provide doctors with information about the specific type of mutations causing an individual patient's form of cancer.
NataSure: Dr. Courtney Townsel, Fellow, UConn Health
Dr. Winston Campbell, Faculty, UConn Health
Developed a new device that will replace in the treatment of cervical insufficiency, a condition that causes prevent premature birth due and miscarriage.
Potentiometric Probes: Dr. Corey Acker, Research Associate, UConn Health
Dr. Leslie Lowe, Faculty, UConn Health
Dr. Ping Yan, Research Associate, UConn Health
Created a new voltage-sensitive dye that can help medical researchers and pharmaceutical companies study electrical conductivity in cells, and test for dangerous cardiac side effects while new prescription drugs are in development.
Quantum Purification: Dong Yu, Graduate Student, School of Business
Michael Curtis, Industry Mentor
Developed a new type of filtration process to help producers of biogas – a renewable natural gas – remove damaging and toxic byproducts more cost efficiently than current solutions that limit its production and adoption as a reliable form of alternative energy.
The process started with 10 entrepreneurial teams selected by an independent pane for the CCEI Summer Fellowship Program. The purpose of the program is to strengthen the support for the university's top entrepreneurial teams to take them beyond business concepts and towards market readiness. Another purpose is to keep entrepreneurial focus on venture concepts during the summer months.
To accomplish both, CCEI provides: 
$15,000 for venture expenses
Intensive training 3-days a week for 8 weeks
Professional accounting and attorney services from our gracious sponsors
Networking within the venture community
The Wolff Prize is endowed through the Thomas John and Bette Wolff Family Fund in Strategic Entrepreneurship, established to provide leadership for teaching and research in the field of strategic entrepreneurship. The Wolff family has a long tradition of business success, personal philanthrop, commitment to the University of Connecticut, the UConn Business School, and the entrepreneurs of tomorrow. We are greatful for the support of Thomas John (1928-2008) and Bette and their three children Greg, Gary, and Debi.