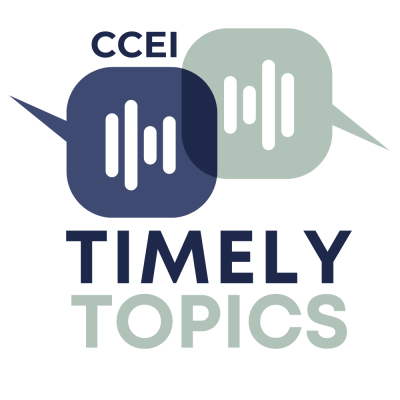 About Timely Topics:
One of the most powerful tools for an entrepreneur is being connected to the right resources when they are needed most. Timely Topics, a series hosted by the Connecticut Center for Entrepreneurship and Innovation, features panels of speakers, workshops to engage our entrepreneurs, and fire side chats with successful business leaders. These sessions are a way for CCEI to provide ongoing opportunities for students, faculty, and alumni entrepreneurs to learn, grow, and connect.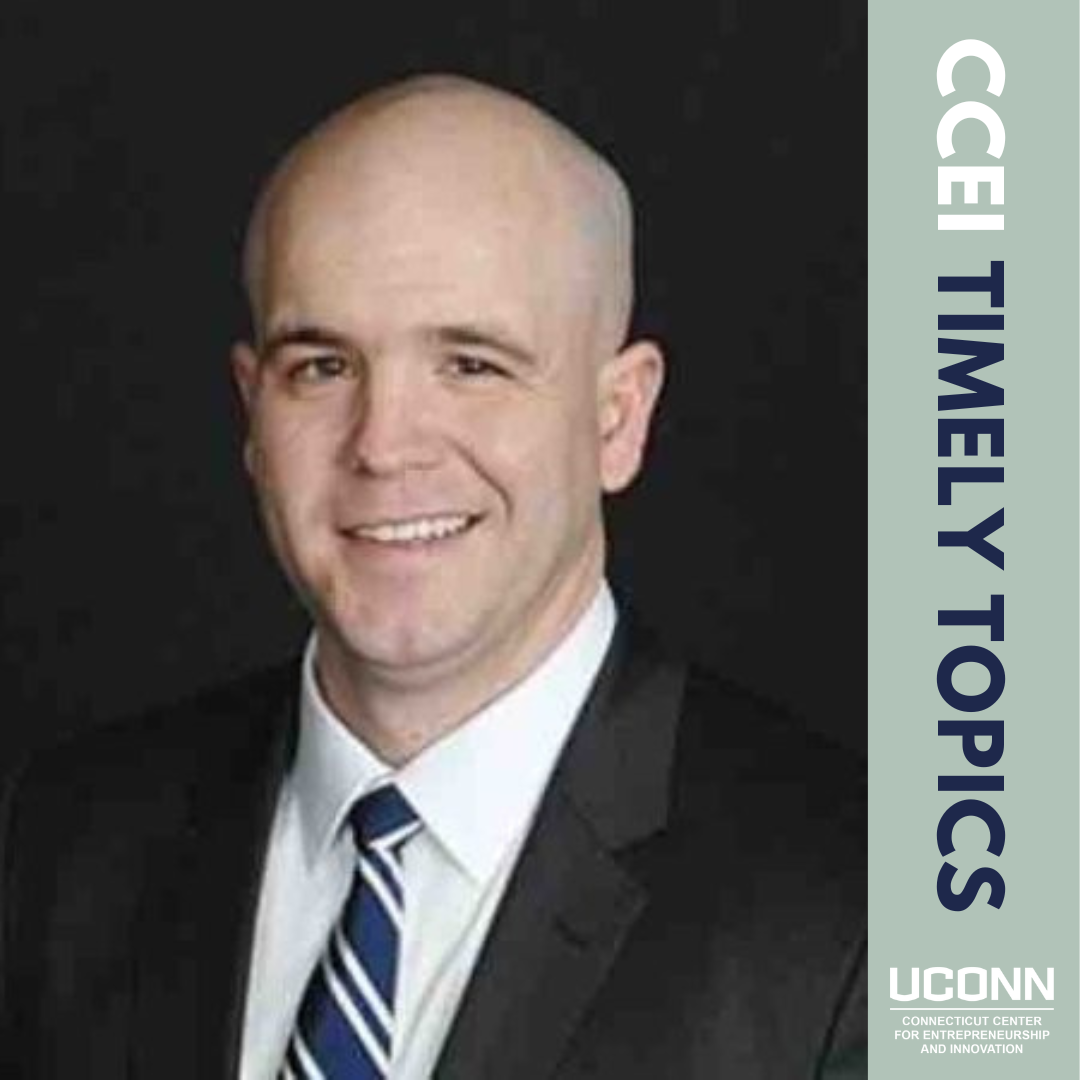 Navigating Career Transitions
Thursday, February 16th @ 12:00PM
with Matt Riley
Operational Excellence Manager

,

PuzzleHR
Throughout the course of a successful career, you will experience many transitions and your first year in any new role can be very challenging. As an employee, how can you best set yourself up for success? As an organization, what can you do to set up your employees for success? 

Matt Riley, Operational Excellence Manager with PuzzleHR, is a Former Active Duty Army Captain who has planned, coordinated, and executed operations across the U.S., Asia, and Europe. Matt has civilian experience ranging from pharmaceuticals to marketing, and has held roles in both Operations and Human Resources; most recently transitioning into an OPEX role at an outsourced HR startup.
RSVP
Timely Topics events are free and open to the general public. We ask that you please register ahead of the event.
Past Events
Increase Your Income & Impact By Sharing Your Story
with Elizabeth Hill
Preparing The Pitch (Part 2)
with Lily Macomber
Preparing The Pitch (Part 1)
with Lily Macomber
Unintended Solopreneurship
with Donald Pendagast
The Timeliest of Topics: CCEI's 15th Anniversary Celebration
with Jennifer Mathieu, Ryan Gresh, and Nick Wagner
Turning Dreams Into Reality In Hawaii: Veteran Built Chocolate Farm
with Michael Rogers and Maria Carl
How To Conquer Imposter Syndrome In 3 Easy Steps
with Grace Napolitano
IT'S ABOUT TIME
with Brittany Stephenson
Using Self-Awareness As A Strength In Your Entrepreneurial Journey: Celebrating Women's Entrepreneurship Week
with Jennifer Mathieu, Shay Cantner, Hayley Segar, and Jayme Coates
Inflection Point: Leveraging Experience To Cultivate A New Business
with Joseph Skelnar
Every Success Begins With An "ASK"
with Maureen Ahern
How Grit Turns Into Growth
with Shannon Malkin Daniels
Making Sales Simple
with Steve Lanzit
Up & Coming Professional: What It's Like Being A Young Woman Navigating The Professional World
with Meghan Diamond
The Relationship Between Creativity & Burnout
with Nova Lorrainne
Productivity Powerhouse
with Dave Bruno
The Value Of Storytelling In Your Business Pitch
with Rory McGloin
Is It Time To Export?
by Erno de Brunjo
Commercializing Big Ideas 
with Rachel Brand
An International Perspective On Scaling Your Business
with Andy Mackin
Riding The Roller Coaster Of Entrepreneurship
with Ryan Gresh