Entrepreneur in Residence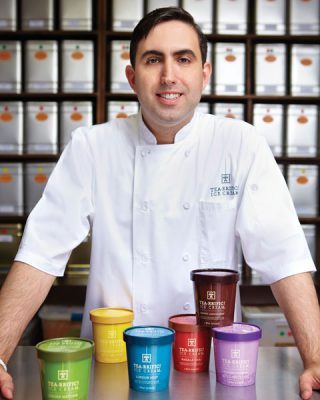 Mario Leite 
Class of '98 (CLAS) - President/Founder, Tea-rrific! Ice Cream
General Areas of Expertise:
Industry Specific Expertise:

Business Formation
Identifying Target Markets
Market Sizing
Developing Business/Revenue Models
Building Financial Projections
Raising Capital
Exit Strategies

Biosciences/MedTech

Product Development / Clinical Development Timelines/Costing
Regulatory Considerations
Licensing/Partnering Strategies

Consumer Products

Operational Optimization
Sales & Marketing Strategies
Distribution Strategies
Exporting
Learn More
Mario is the President and Founder of Tea-rrific! Ice Cream, a company based in Bridgeport, CT, crafting super-premium tea-infused ice cream.  Under Mario's leadership, the company has grown from local distribution in a handful of stores in CT in 2011, to distribution throughout the Northeast, Mid-Atlantic, and northern California.  Some of the company's largest accounts are Whole Foods Market, ShopRite, Stop and Shop, Wegman's, King's Supermarket, and Fairway.
The company's product can also be found at the corporate headquarters of LinkedIn and Facebook, along with universities, such as UConn, University of Illinois at Urbana-Champaign, and select CIBO Markets at John F. Kennedy and LaGuardia Airports.  Mario is currently working on scaling operations for exporting to various international markets.
Prior to founding Tea-rrific! Ice Cream, Mario was an investment banker for RBC Capital Markets in New York, focused on the Life Sciences sector.  At RBC, Mario worked on various strategic and financial transactions, including royalty financings, mergers & acquisitions, leveraged buyouts, and private investments.  Prior to starting his career in investment banking, Mario filled various R&D and supervisory roles at CuraGen Corporation, a bio-pharmaceutical company based in New Haven, CT.
Mario was born in New Haven, CT, and is a member of the CT Specialty Food Association, the Specialty Food Association and The Luxury Marketing Council of Connecticut and Hudson Valley.  Mario has a BS in Molecular and Cell Biology from the University of Connecticut, and an MBA from Columbia Business School.
CCEI is sponsoring appointments for individual coaching with Mario at our facility in East Hartford (or other locations if needed). Initial consultations are one hour in length, and can be replicated based on the type of challenge and assistance needed.