BUILD UConn is empowering UConn students, staff, and faculty to create solutions to problems in academia today. The challenge will provide participants with an entrepreneurial "tool belt" and a pathway to critically think about and design interventions to improve the education experience. There are four teams each looking for three students.
Students engaging with Build UConn will ...
Apply to one of the four teams
Earn internship credit
Use the Design Thinking Process
Create solutions to current UConn problems
BUILD the UConn you want to see!
Application Process
1. Students apply to ONE of the teams below
2. Submit Resume
3. Submit a creative deliverable which includes:
Your initial ideas to the challenges
The value you would bring to the team
The Four Teams
Meet the Teams
Click on the teams below to find about their mission and leadership information. Applications are now closed for the semester. 
First Year Experience
Diversity, Equity and Inclusion
Curriculum and Instruction
Career Development
Program Calendar

Jennifer Mathieu
Director
CT Center for Entrepreneurship & Innovation
Jennifer is the Director of the Connecticut Center for Entrepreneurship & Innovation at UConn. In her role, Jennifer has developed numerous programs and initiatives including the Get Seeded program where students with ideas are connected with seed funding and mentorship. In addition, Jennifer spearheaded the InsurTech Initiative that connects students with practical experiences in insurance and risk management and immerses them in the technologies and startups disrupting this space. Jennifer is passionate about supporting women entrepreneurs and helped to redesign the xCITE: Women in Entrepreneurship Network hosted by the School of Business at UConn.
Jennifer is a member of the MedTech Advisory Board as part of a Hartford HealthCare initiative and helped to launch a new Digital Health accelerator. She is a mentor for entrepreneurs within community organizations and groups including reSET and HAYVN and serves on several advisory boards for local startups. Because of her work within the University and in the entrepreneurial ecosystem, Jennifer received an honorable mention for Community Builder of the Year at the CT Entrepreneur Awards in 2019.
In addition, Jennifer founded Jennifer Elizabeth Design Studio, an inspirational carded jewelry company. She sells her designs to customers across the world and is available in over 60 retail locations nationwide. Jennifer Elizabeth Design Studio was featured in Connecticut Magazine and in other holiday gift guides featuring small businesses. Jennifer earned a B.A. in Psychology from the University of Connecticut and a M.Ed. In Higher
Education Administration from Springfield College.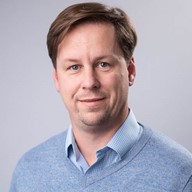 David Noble
Director
The Werth Institute
David was appointed the inaugural Director of the Werth Institute in January 2018, and previously he served as the co-director of the Entrepreneurship & Innovation Consortium and the Xcite: Women in Innovation, Technology, and Entrepreneurship Conference. As a faculty member in the School of Business, he teaches courses on technology innovation and entrepreneurship. David is an active mentor at UConn and has recently founded Zatoichi Co., a blockchain-based startup.
Prior to UConn, David was a securities and corporate finance attorney, with experience representing startups from formation through the IPO process. He has extensive non-profit board experience. He holds a Ph.D. in Management from the University of Alabama, a J.D. from the University of Miami, an M.B.A. from Elon University, and a B.S. in Political Science from Northeastern University.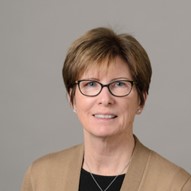 Kathy Rocha
Director
The Werth Institute
Kathy F. Rocha's professional experience encompasses higher education entrepreneurship and innovation programs, leadership positions with prominent computer networking companies, and consulting and mentoring startups and small businesses. Her expertise includes producing operational excellence, creating viable business models and funding strategies, and developing strong partnerships.
Kathy is currently operations director for the Peter J. Werth Institute for Entrepreneurship and Innovation at UConn. The mission is to be the platform that leads an interdisciplinary and pervasive cultural shift that inspires students, faculty, and programs to integrate innovative thinking and entrepreneurial activity throughout UConn. She also leads the Evaluation Board which provides UConn Innovation Fund with recommendations for investments in startups with ties to UConn.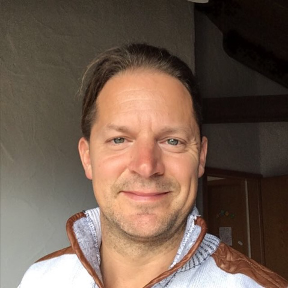 David Bruno
Venture Builder
The Werth Institute
David Bruno was Head of Innovation at UBS Wealth Management globally, responsible for developing multiple products in the UK, Singapore, Hong Kong, Germany, Switzerland and putting UBS on the map as an industry thought leader. He built the digital & innovation unit for the Swiss Stock Exchange including being head startup coach at its F10 Accelerator with cohorts of 15 startups every six months.
He is now a Venture Builder working with startup founders building new businesses cross-vertical, including NVISO, KEYNO, RIKOR, SIGO SEGUROS. Dave is the UCONN Werth Institute's Venture Builder helping student founders found, accelerate and commercialize their first businesses. David is also a mentor at various startup programs including Startup Bootcamp and Techstars. Dave has experience working across 20 countries in Europe, Asia, and the Middle East, and is proud to have visited Morocco and climbed to the summit of Jebel Toubkal.